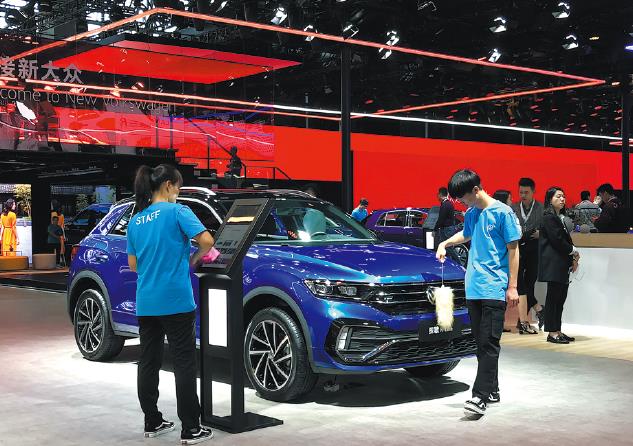 BEIJING - China's annual retail sales of household passenger cars are expected to decrease by around two million units this year, hit by the novel coronavirus outbreak, data from an industrial association showed.
The estimation was made given the epidemic under good control in April, with production and logistics resuming normal operation and consumers' demands unleashed, according to the China Passenger Car Association (CPCA).
Retail sales of passenger vehicles dropped by 20 percent year-on-year to 1.72 million units in January, while that of February plunged 78.5 percent to 252,000 units amid the epidemic outbreak, said the CPCA.
Demands for passenger vehicles were weighed down as consumers' concerns turned to epidemic control supplies and life necessities amid the epidemic while purchasing power of automobile replacement was not influenced by the disease, with the pent-up demands to be released after the second quarter.
The association also noted China's private car consumption still has potential to grow with the support of policy and market, despite the short-term impact of the epidemic.
China has taken measures to boost automobile consumption, encouraging a reasonable increase in license plate quota in areas where car-purchasing is restricted. The country also stressed the promotion and application of new energy vehicles.