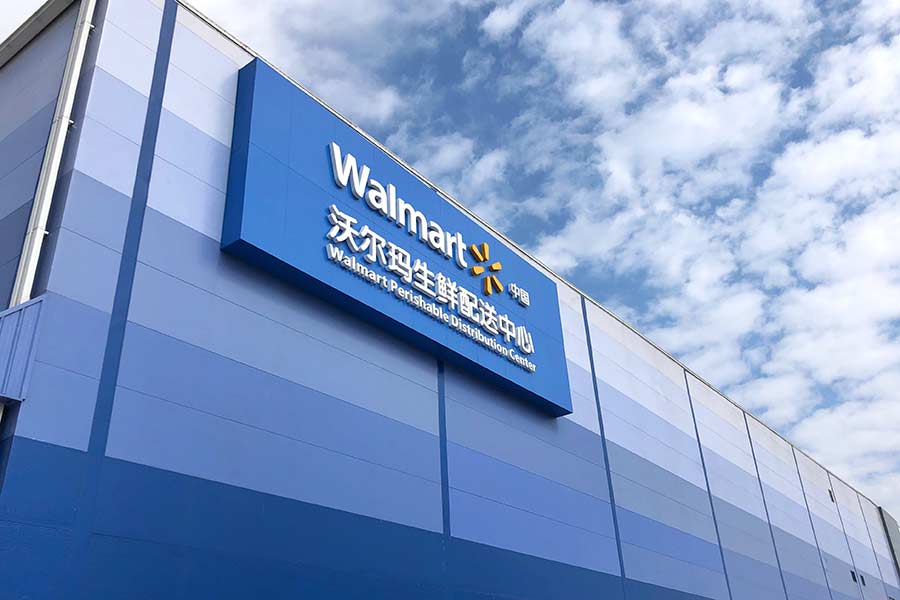 NANNING-While people in China are returning to work amid the epidemic, an employee-sharing program in South China's Guangxi Zhuang autonomous region has helped solve the understaffed problem for some enterprises.
The program, recently launched by Walmart in Guangxi, with local hotels and catering associations, aims to attract employees unable to return to work to find a part-time job at Walmart.
Gong Jianfeng is among thousands of employees who are struggling to maintain a steady paycheck, as the restaurant he works for was temporarily closed due to the outbreak of COVID-19.
"Thanks to the sharing program, I can work four hours a day as a deliveryman at Walmart. The stable income gives me more confidence in fighting the epidemic," said Gong.
He said he could only finish 20 orders a day in the beginning. But now, the number of orders he handles has tripled after several days of training.
"As many people stay at home, we receive more than 1,000 online orders per day, three times as much as usual. But we are short-staffed amid the epidemic," said Michael Wan, district HR manager, Guangxi of Walmart (China) Investment Co Ltd.
To solve the problem, Walmart in Guangxi initiated the employee-sharing program, which Chen Li, a hotel attendant, also joined.
"The workers are paid by the hour and the company will consider our needs at work. I feel more secure with the extra income," said Chen.
Apart from Guangxi, other provinces and regions in China such as Anhui, Fujian, and Zhejiang have also adopted similar employee-sharing programs.
"As an extension of the sharing economy, employee-sharing would be a new development trend in the future," said Hu Chao, a professor at the School of Economics of the Guangxi University for Nationalities.
He said the new employment pattern mainly applied to labor-intensive industries, and would reduce the labor costs of companies, besides solving the temporary labor shortage with the help of big data.