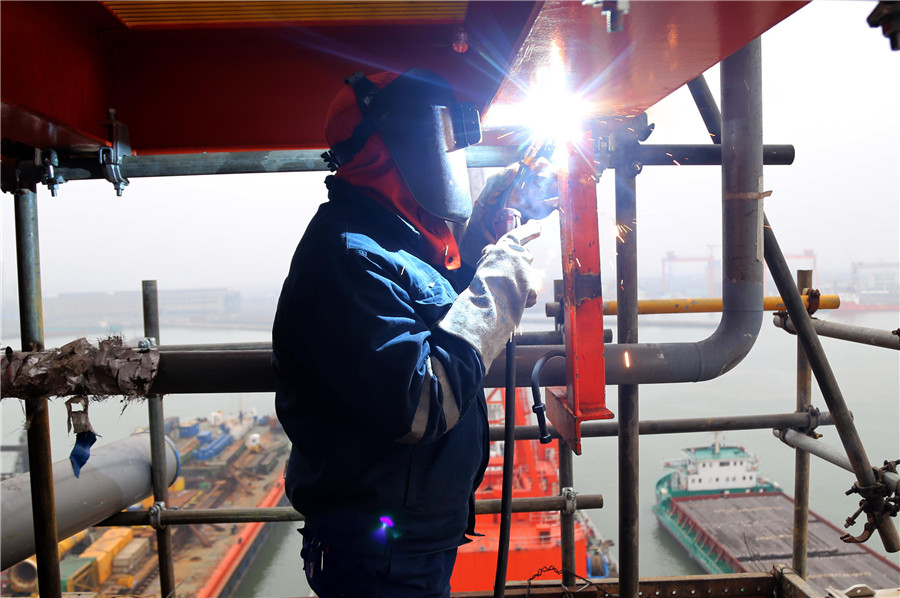 Total net oil and gas production of China National Offshore Oil Corp amounted to 506.5 million barrels of oil equivalent, exceeding 500 million barrels of oil equivalent for the first time, the company said during its 2019 annual results released on Wednesday.
As many as 23 commercial discoveries were made and 30 oil and gas bearing structures were successfully appraised last year, said the corporation, China's largest producer of offshore oil and gas. The appraisal of Bozhong 19-6 condensate gas fields in offshore China has also made breakthrough, with newly added proved in-place volume of nearly 200 million cubic meters of oil equivalent, it said.
Five new discoveries were made in Stabroek block in Guyana, with aggregate recoverable resources of more than 8 billion barrels of oil equivalent.
Reserve replacement ratio of the year reached 144 percent and the reserve life remained stable at a level above 10 years, which further strengthened the resource foundation for the future development.
By the end of 2019, the net proved reserves of the corporation exceeded 5 billion barrels of oil equivalent in total, it said.
The company will continue to focus on development, implement more stringent cost controls and more prudent investment decisions, strengthen cash flow management, and maintain the company's long-term sustainable development, said Wang Dongjin, chairman of CNOOC Limited.