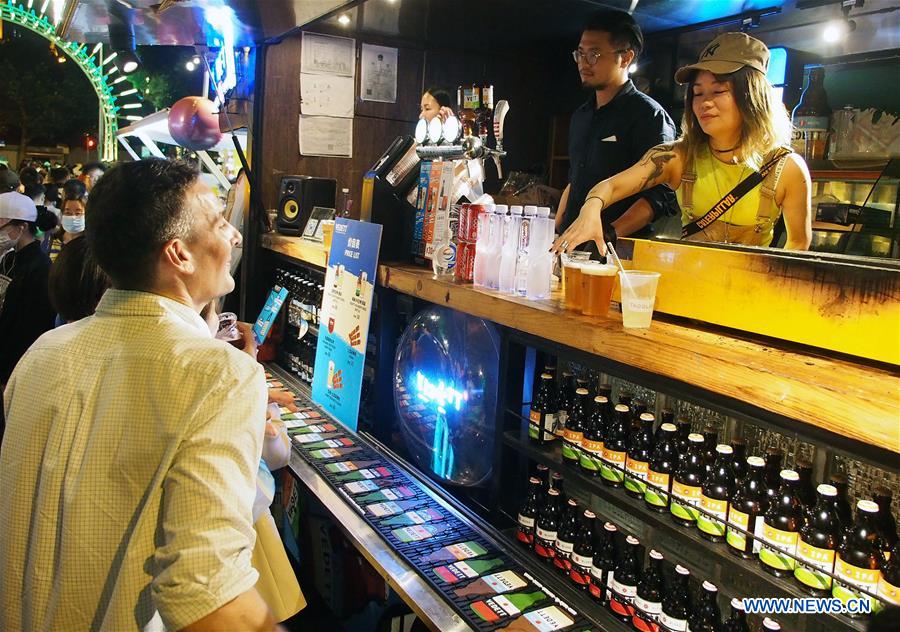 There has been an improvement of consumption willingness in China as the country has effectively controlled the contagion, which will bring new vitality to domestic economic development, research from the global measurement and data analytics company Nielsen showed on Wednesday.
"Since the outbreak of the virus, China's experience in fighting off the disease has been a barometer for the world. As people's lives gradually return to normal, consumer-driven domestic demand is now recovering in China, which has injected optimism into the wider global market," said Justin Sargent, president of Nielsen China.
Faced with the crisis, China's economy and consumer market are extremely resilient. Taking the 2008 financial crisis as an example, China's economy and the fast moving consumer goods industry rebounded rapidly after dropping during that period.
"China's consumer market has begun to show signs of recovery. Driven by a number of government policies aimed at spurring consumption, the retail industry continues to improve and new consumption momentum has emerged," said Sargent.
According to data released by the National Bureau of Statistics, the total retail sales of consumer goods dropped 2.8 percent year-on-year in May, compared to the decrease rate of 7.5 percent in April. The slower decreasing rate indicated that consumption has been gradually picking up.
"While we saw the decline of the overall retail business, a few industries have finally returned to growth and are stabilizing. Fast moving consumer goods posted positive growth of 8 percent in April, mainly driven by online momentum," Kateryna Edelshtein, vice-president of Nielsen China, said.
Businesses like online shopping, online education, remote office, health and technology grew during the pandemic and are still developing. Online consumption remains popular.
Nielsen research showed fast moving consumer goods online sales climbed 33 percent year-on-year in January and February, 32 percent in March and 43 percent in April. So far this year, the number increased 37 percent year-on-year, maintaining a growing momentum.
Nielsen's latest CEO survey also shows that business leaders' confidence increased in May. When asked their prediction of the pandemic's impact on companies, 75 percent of the respondents believe that the situation in the second quarter was optimistic or not affected. The proportion was much higher than 40 percent in March. Fifty-five percent of those surveyed believe COVID-19 will either not affect or will have a positive impact on the company's overall performance in 2020. In March, the proportion was 50 percent.
Zheng Hao contributed to this story.