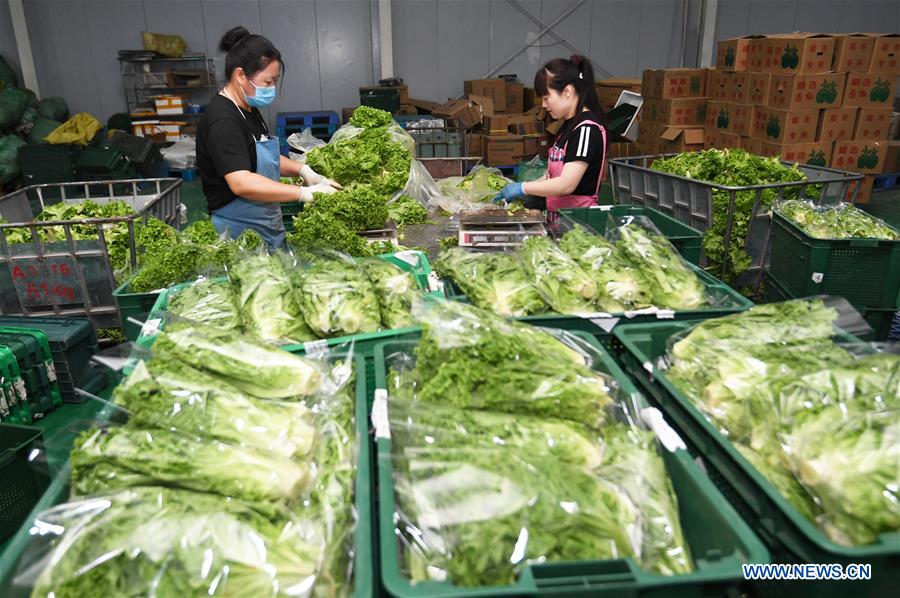 BEIJING -- The prices of China's major fresh farm produce decreased in May, with vegetable and pork prices leading the monthly drop, according to the Ministry of Agriculture and Rural Affairs.
The average wholesale price of 28 vegetables monitored by the ministry posted seasonal decline, falling 12 percent month on month, and down 5.1 percent from the same period of last year, data from the ministry showed.
Fruit price rose in May from April, with the average wholesale price of six key fruits tracked by the ministry growing 5.9 percent. But the price dropped by 16.3 percent year on year.
Pork price fell 10.1 percent month on month, with the decline widening 2.6 percentage points from April, while the average market prices of beef and mutton continued slight drop last month, said the ministry.
The average retail price of eggs decreased for the seventh consecutive month in May, seeing a cumulative decline of 31.6 percent in the seven months, as production capacity remained high while market demand was lower than last year.