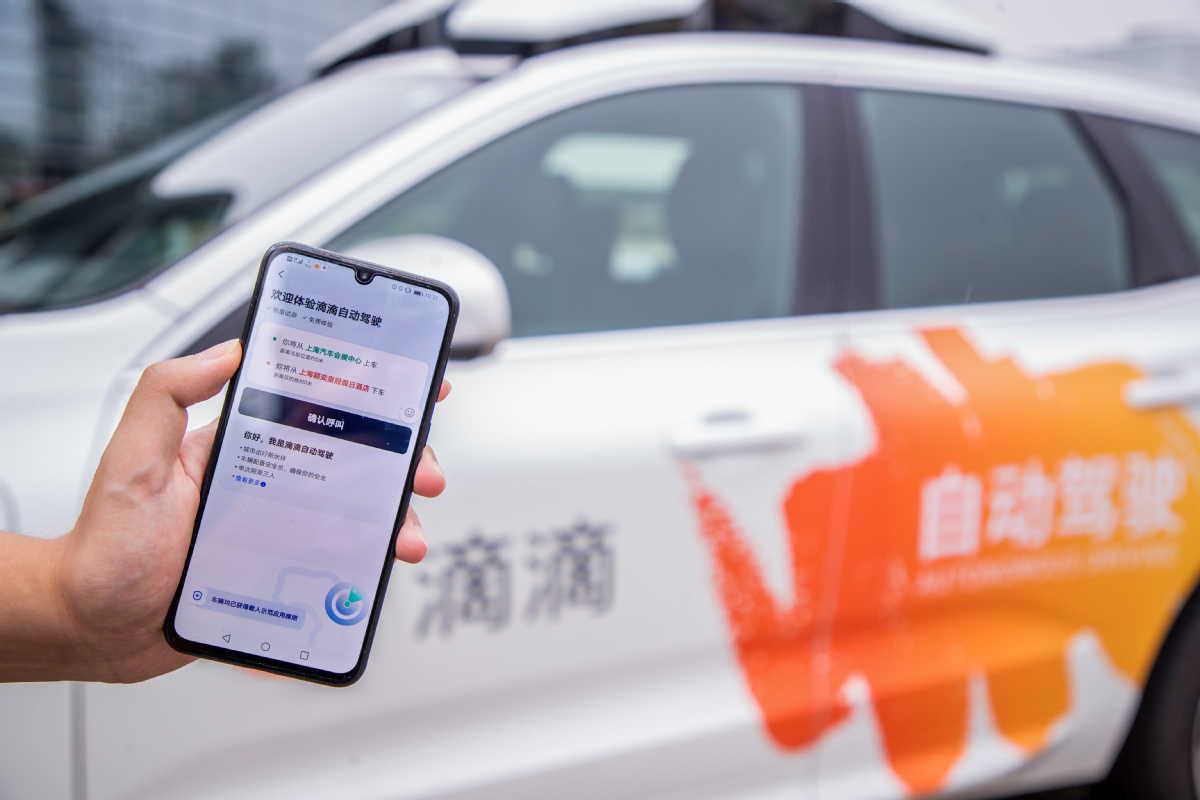 Chinese tech giant Didi Chuxing announced on Saturday to open its self-driving ride-hailing services to passengers in parts of Shanghai, as it steps up efforts to commercialize the technology.
Users can apply on Didi's mobile app for access to robo-taxi services. Once approved, they can take free self-driving rides in a certain section in Shanghai which is designed to test autonomous driving services. The area covers office buildings, commercial leisure areas, hotels as well as subway stations.
Didi said a backup driver will be present in each of the self-driving cars in case of emergency.
Cheng Wei, CEO and founder of Didi, said the company believes that artificial intelligence will ultimately improve driving safety and efficiency for the benefit of humankind.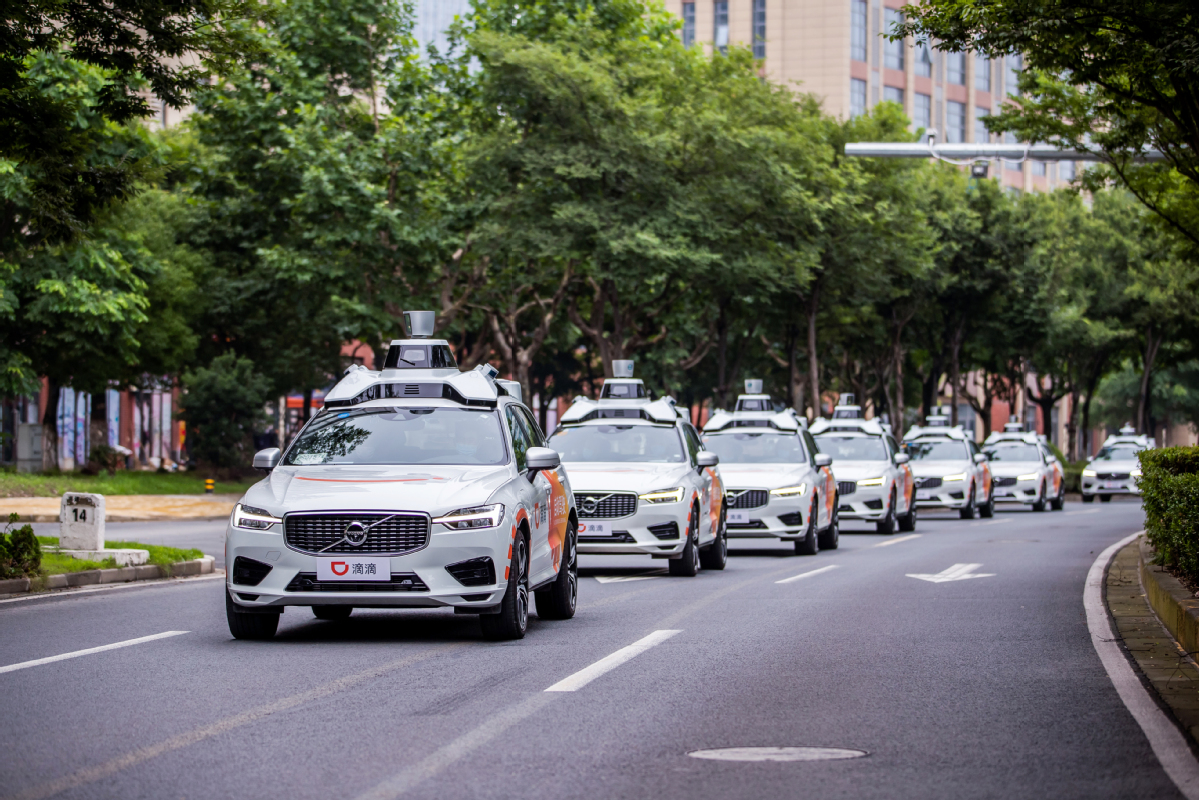 Didi Chuxing launches self-driving rides services in Shanghai. [Photo provided to chinadaily.com.cn]
Didi's biggest advantage lies in the abundant use scenarios of self-driving technologies on its ride-hailing platform, the transportation data it has as well as the company's determination to invest in long-term growth, Cheng said.
According to him, it will take at least 10 years of consistent investment to see self-driving vehicles achieve maturity in technologies, commercial values and legal regulations.
Reuters reported earlier that Didi aims to operate more than one million self-driving cars through its platform by 2030.
The move came shortly after Didi signed a strategic partnership deal with major Chinese carmaker BAIC Group to co-develop customized driverless cars featuring Level 4 autonomy. Level 4 autonomy means the car can drive itself in many conditions without a human driver.
In May, Didi also raised $500 million from SoftBank for its autonomous driving subsidiary.