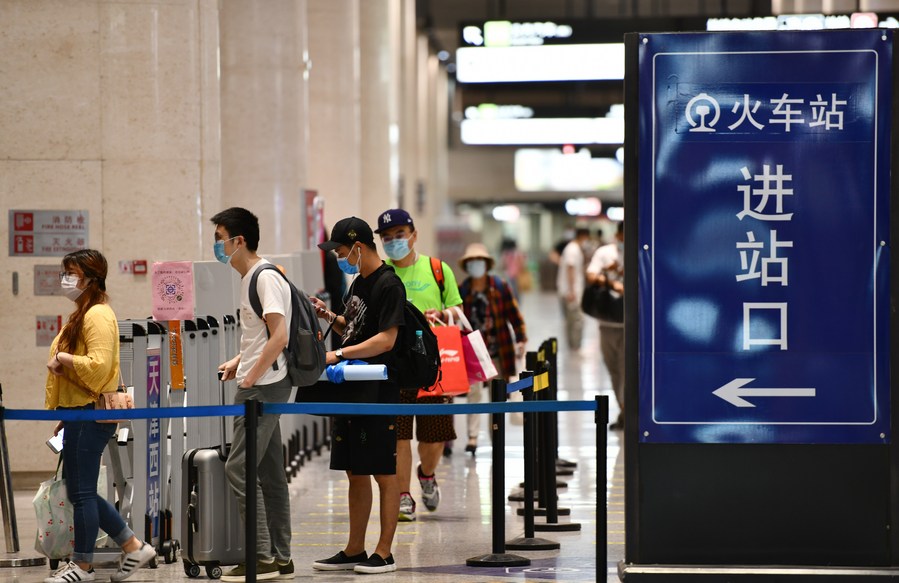 BEIJING -- Passenger trips on trains reached 26.78 million during the Dragon Boat Festival holiday travel rush, official data showed Sunday.
From June 24 to 27, average daily railway passenger trips hit 6.7 million, according to the China State Railway Group Co Ltd.
A total of 7.53 million passenger trips were made on trains Thursday, a record daily number after this year's Spring Festival travel rush, the state-owned railway company said.
From June 25 to June 27, commercial airlines in the country made around 2.68 million trips and the number of road trips was 56.73 million, according to the Ministry of Transport estimates.