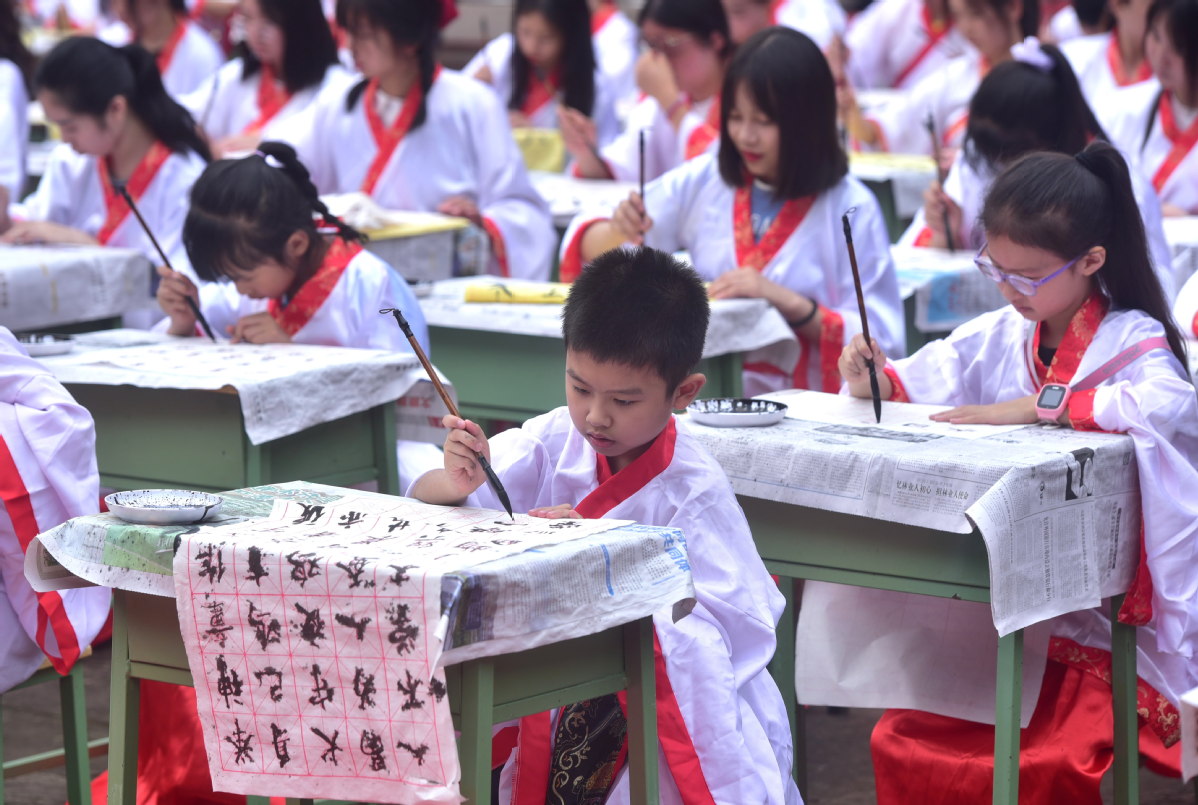 Visitor numbers reach half of last year's tally, but Beijing less popular
The domestic tourism market continued to recover over the just-completed Dragon Boat Festival holiday, although people remain wary of traveling after new clusters of COVID-19 infection were reported in Beijing.
The Ministry of Culture and Tourism said attractions around the country received over 48.8 million visitors during the three-day break from Thursday to Saturday-just over half the number in the same period last year.
Tourism-related revenue over the holiday totaled 12.3 billion yuan ($1.7 billion)-about 31.2 percent of that in 2019.
By comparison, tourist numbers nationwide were down more than 60 percent year-on year for the three-day Tomb Sweeping Day holiday in early April. The performance for the May Day holiday was better, with numbers down just over 40 percent, but it lasted five days this year and just four last year.
The five provinces that received the most tourists during the Dragon Boat Festival holiday were Guangdong, Sichuan, Henan, Shandong and Jiangsu, while the strongest recoveries in tourism were seen in the provinces of Hebei, Hainan and Sichuan.
Beijing, traditionally a popular destination for tourists, saw sharp declines in visitor numbers and tourism-related revenue due to enhanced pandemic control and prevention measures after cases of local transmission began to be reported on June 11.
Data from the capital's Culture and Tourism Bureau showed that attractions across the city received 1.35 million visitors, down 76.8 percent year-on-year, with revenue down 75.9 percent to 72.4 million yuan.
Strict COVID-19 control measures implemented nationwide during the holiday made reservations for visits common.
Wang Xiaosong, president of Lvmama, an online travel agency in Shanghai, said that making reservations has become a new habit for tourists as coronavirus prevention work is normalized.
"About 80 percent of our users reserved their packages on the platform during the holiday to make sure they could get access to attractions," he said. "Of course, they still care most about sanitation conditions and the safety of the destination."
By June 22, 10,064 domestic attractions had reopened to tourists, but they must limit numbers to 30 percent of their maximum reception capacity to maintain social distancing.
Short-distance tours-seen as being safer-were also preferred by tourists during the holiday.
Lvmama said 40 percent of its users went to destinations within their own cities or provinces because they remain cautious about the novel coronavirus outbreak, and they also preferred to drive themselves.
The holiday has also become a shopping festival, spurred by livestreaming promotions and special offers from e-commerce operators.
The courier industry delivered over 651 million packages during the holiday, up 47.68 percent year-on-year, the State Post Bureau said on Sunday. Online sales of traditional foods such as zongzi-made of glutinous rice-soared during the holiday.