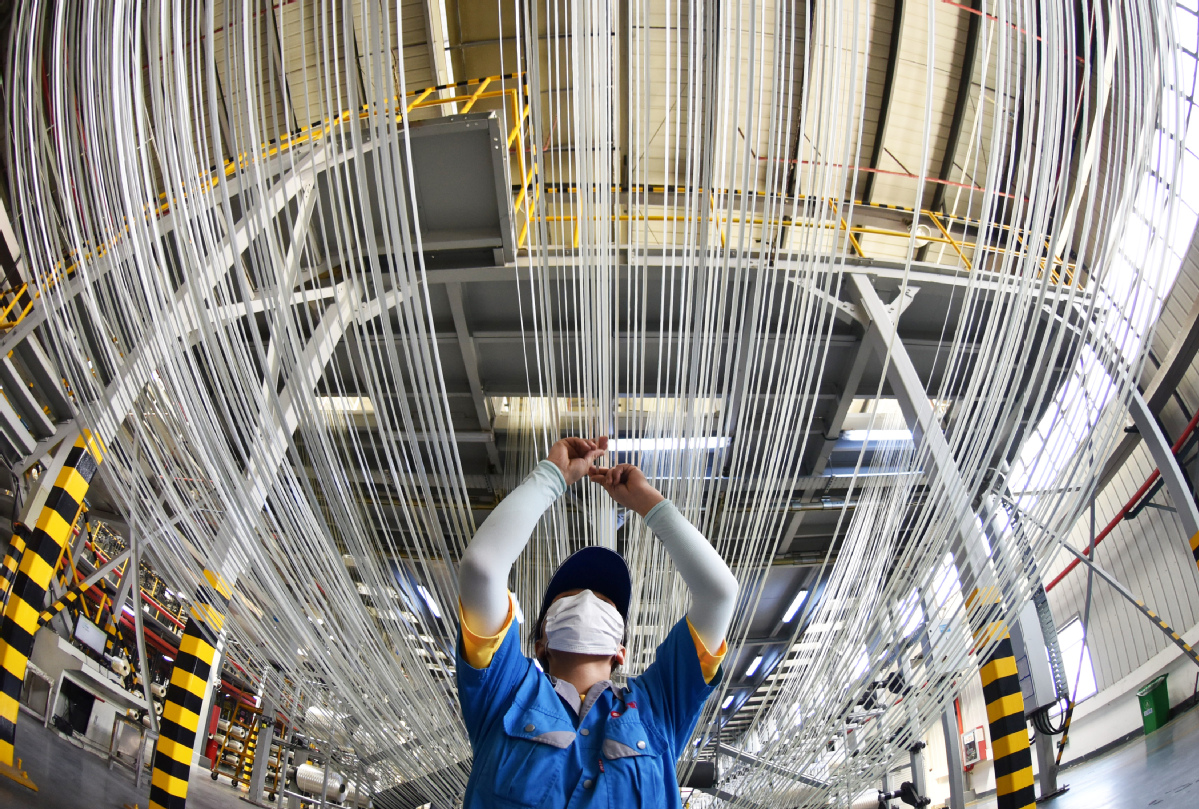 S&P Global Ratings affirmed its sovereign credit ratings on China at "A+" for the long term, with a stable outlook on Monday, as the country is likely to maintain above-average economic growth performance relative to other middle-income economies in the next few years.
The short-term sovereign credit ratings were set at "A-1", it showed.
"The stable outlook reflects our view that China will maintain above-average headline GDP growth and improve its fiscal performance over the next three to four years," S&P Global Ratings said in a rating report.
The global rating company expected China's per capita real GDP growth to average 5.5 percent annually in 2021-2023, as the economy recovers from the shock of COVID-19. It also anticipates continued implementation of restrictions on the off-budget borrowings of local governments to lead to shrinking fiscal deficits.
But China's growth is likely to come under the pressure of uncertainties over the COVID-19 pandemic, China-US tensions, and ongoing efforts to restructure the economy and reduce financial risks, it said.
In 2020, the Chinese government's policy stimulus for mitigating the economic damage of COVID-19 is to increase net general government debt by almost 10 percent of GDP, the report said. This includes the issuance of government bonds, including the COVID-19 special treasury bond, as well as local government-related, off-balance sheet borrowings counted as general government debt.
"We think China's monetary policy is credible and effective, as demonstrated by its record of low inflation and its pursuit of financial sector reform," said to Kim Eng Tan, an analyst with S&P Global Ratings.
The central bank's open-market operations affect the economy through a largely responsive interbank market and a sizable and fast-expanding domestic bond market. The liberalization of commercial interest rates at banks in recent years is an important reform that could further improve monetary transmission in China, Tan said.