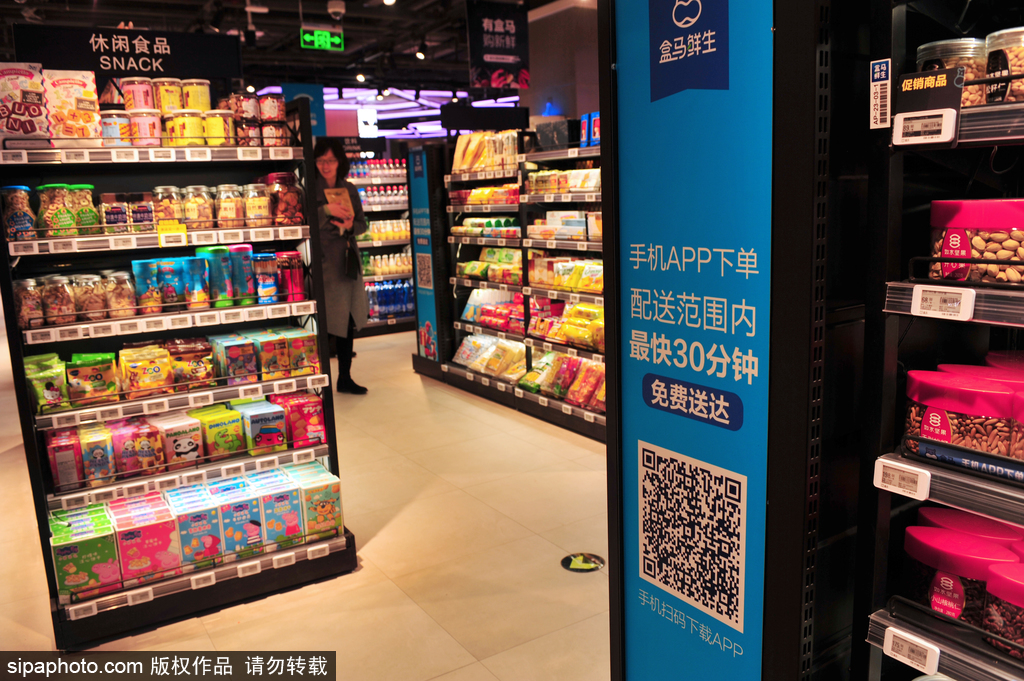 CR Vanguard tops the supermarket brands in China by sales of 95.1 billion yuan ($13.5 billion) in 2019, while Alibaba-owned retailer Freshhema witnessed the biggest jump in sales at 185.7 percent, according to the top 100 supermarket brands list released by the China Chain Store and Franchise Association on June 30, the Beijing News reported.
Total sales of the top 10 winners amounted to 580.9 billion yuan, taking up 59.3 percent of the sales among the top 100 brands.
According to the association, the top 100 supermarket brands in China registered total sales of 979.2 billion yuan last year, up 4.1 percent on a yearly basis and comprising 18.1 percent of total retail food sales for the whole year.
The top 100 brands owned 26,000 stores in 2019, an increase of 6.6 percent year-on-year, it said.
According to the Beijing News, most of the top 100 supermarket brands are regional enterprises, differentiated in terms of scale.
For instance, 54 out of the 100 supermarket brands only operate chain stores inside the province. Just 10 supermarket brands own chain stores covering 20 or more provinces.
Twenty-one brands on the list registered sales exceeding 10 billion yuan last year, said the report. CR Vanguard, Yonghui, Lianhua, Century Mart and Chengdu Hongqi, the five supermarkets with the largest scale of business, owned more than 1,000 chain stores last year.
The top 100 supermarket brands saw a minor slide in profits in 2019 due to rising e-commerce and fewer customers, but 40 percent of them still saw a sales increase last year, the association said.