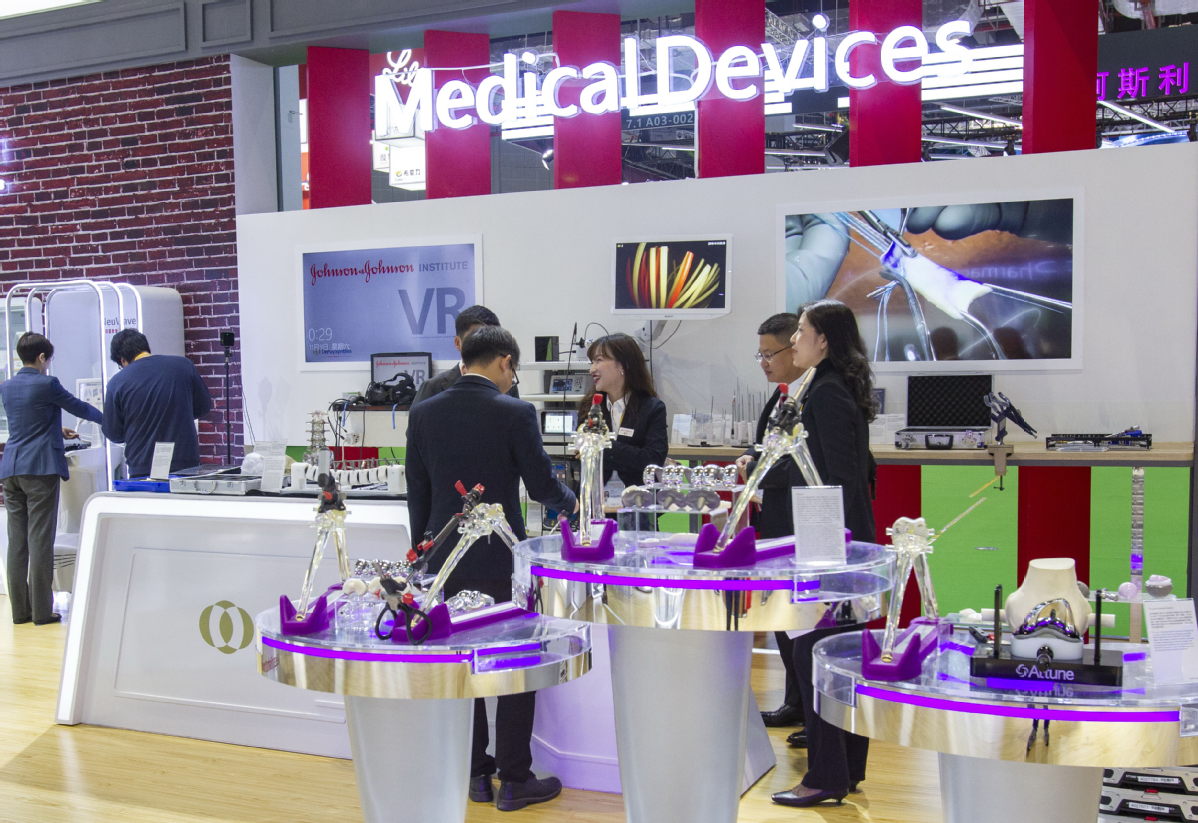 Great potential of Chinese market appealing to enterprises in many sectors such as chemicals, consumer goods, machinery
As more high-end manufacturing projects are launched by leading multinational corporations in Shanghai and surrounding areas, the business environment and industrial chain in the Yangtze River Delta region are proving attractive to foreign investment, which will help boost the country's industrial upgrading, said experts.
"The growing demand for high-quality nylon products in China and the Asia-Pacific region and the continued optimization of the business environment in Shanghai have given us the confidence to continue investment here," said Jeff Gentry, Invista chairman and CEO.
Invista, a United States-based producer of chemical intermediates, polymers and fiber, announced its largest capital investment ever by pouring more than $1 billion in June into the construction of a 400,000-metric-ton adiponitrile (ADN) facility in Shanghai Chemical Industry Park.
The facility is expected to begin production in 2022 and will introduce Invista's latest ADN technology to China to satisfy local demand.
"Once the ADN plant is completed, Shanghai will be home to the largest integrated nylon production facility in the world-from ADN to high-performance polymers," said Kyle Redinger, vice-president of Invista nylon intermediates Asia-Pacific.
The project has received support from government, partners and customers throughout the process, Redinger said.
"Local governments in the Yangtze River Delta region have been constantly improving the business environment in line with international conventions, including raising public services efficiency, enhancing enterprises experience, ensuring the transparency and fairness of market competition and protecting intellectual property," said Liu Mingyu, an associate professor at the school of management, Fudan University.
Experts suggested the flexibility and adaptability of urban management is also helping the region boost investors' confidence.
"I have lived in many different cities around the world, and from the corporate business perspective, what's impressed me most is the ubiquitous support and service from local governments. As planners, they have provided us with a great business environment," said Cui Xiaojun, CEO of KraussMaffei China.
Cui's parent company-Germany-based KraussMaffei-opened a new plant in Jiaxing, Zhejiang province, on June 18, about 100 kilometers southwest of Shanghai.
As a manufacturer of machinery and systems for production and processing of rubber and plastics, KraussMaffei plans to further enhance its local capabilities and provide customers with one-stop solutions. The new plant will double the company's production capacity in China, Cui said.
"Apart from a few core parts, we can find almost anything we need within the complete supply chain of the region," Cui said.
Major cities in the Yangtze River Delta region have established their own clear positions in the high quality development of specialty industries, and surrounding cities provide sufficient associated support industries, Liu said.