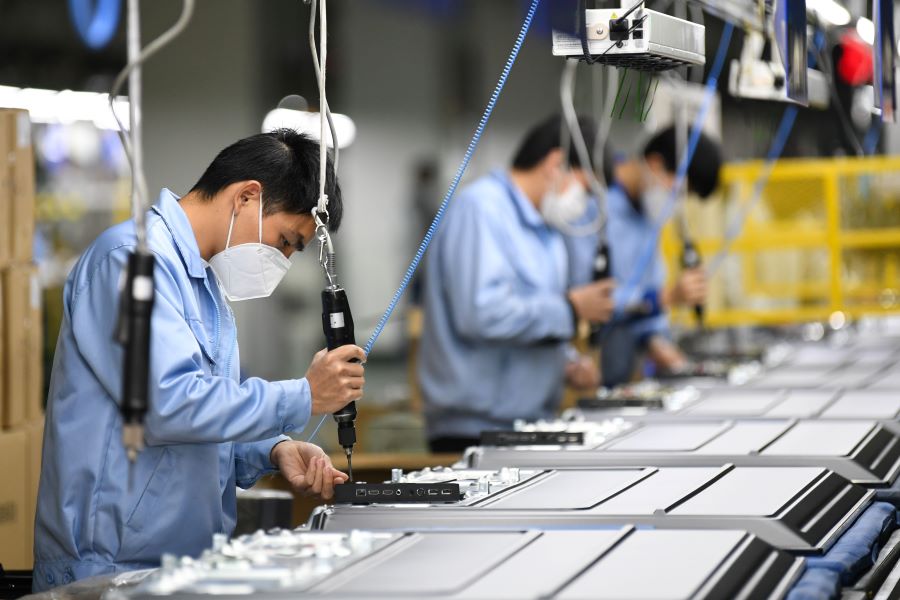 Governments should play a more active role in pursuing high-quality development of the country, according to Justin Lin Yifu, dean of the Institute of New Structural Economics at Peking University, who spoke at an online lecture last Sunday.
Apart from competitive markets, which can help entrepreneurs choose industries and technologies when giving full play to their comparative advantages, a company's competitive edge also requires suitable infrastructure and sound institutional environment, Lin said. That means governments should coordinate or provide relevant resources to make markets more effective.
Specifically, Lin offered targeted proposals for industries at different development stages. For industries lagging in technology, local governments should understand the current industry status and enterprises' needs. To narrow the technology gap, local governments can help cultivate relevant talents and introduce advanced technology. The latter not only refers to buying the latest equipment, but also purchasing patents and setting up R&D centers at home and abroad.
For industries at the leading level, like the home appliance industry and 5G communication, Lin suggested central and local governments support companies in developing basic scientific research required for new technologies and products by setting up laboratories at all levels.
In labor-intensive businesses, mechanization and relocation to regions with cost-effective labor are ways to regain competition advantage. Besides, to improve added value in production, local governments can help companies cultivate talents in product design by setting up vocational training schools and expand sales channels by providing relevant infrastructure.
For those characterized by high-tech and human capital intensive industries, governments should create a sound environment to attract companies and talents. Lin also suggested local governments establish guidance funds to support innovative companies and welcome venture capital to invest in new products and business models.