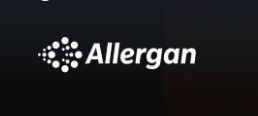 Allergan Aesthetics announced on Thursday it would establish a long-term strategic partnership with Microsoft China, using digital innovative technologies to boost healthy and sustainable development of the medical aesthetics industry in China.
The company, which is under United States-based pharmaceutical company AbbVie, will work with Microsoft China to empower medical professionals in diagnosis and treatment, offer scientific suggestions to beauty seekers, and improve user experience.
White Wang, area vice-president for Japan and Asia-Pacific at Allergan Aesthetics, said: "We have always been actively promoting the application of innovative technologies in the medical aesthetics industry. Through strategic cooperation with Microsoft, Allergan will offer professional services combining online and offline, using digital technology to connect the industry upstream and downstream and help beauty seekers make scientific and rational choices."
"The strategic cooperation will give full play to Microsoft Research Asia's more than 20 years of technology accumulation in artificial intelligence, and explore the application potential of AI in the medical aesthetics industry. We hope more consumers can enjoy the benefit of AI," said Hong Xiaowen, Microsoft Global senior vice-president, Microsoft Asia Pacific Research and Development Group chairman and Microsoft Research Asia president.
Microsoft Research Asia is Microsoft's research institute in the Asia-Pacific. It is also the largest institute of its kind outside the US. The institute has established Innovation Partnership, a platform to take advantage of various innovative technologies to connect with practical demands in diversified fields. With the help of technology, it helps enterprises and organizations increase productivity and business value and promote the digital transformation of industries.
As a member of the Innovation Partnership, Allergan Aesthetics will work with leading enterprises in finance, logistics, healthcare, education and manufacturing to jointly explore AI-enabled business modes.
According to Allergan Aesthetics, it will work with Microsoft in various fields to increase the satisfaction and safety level of beauty seekers, and promote the leapfrog development of the medical aesthetics industry.