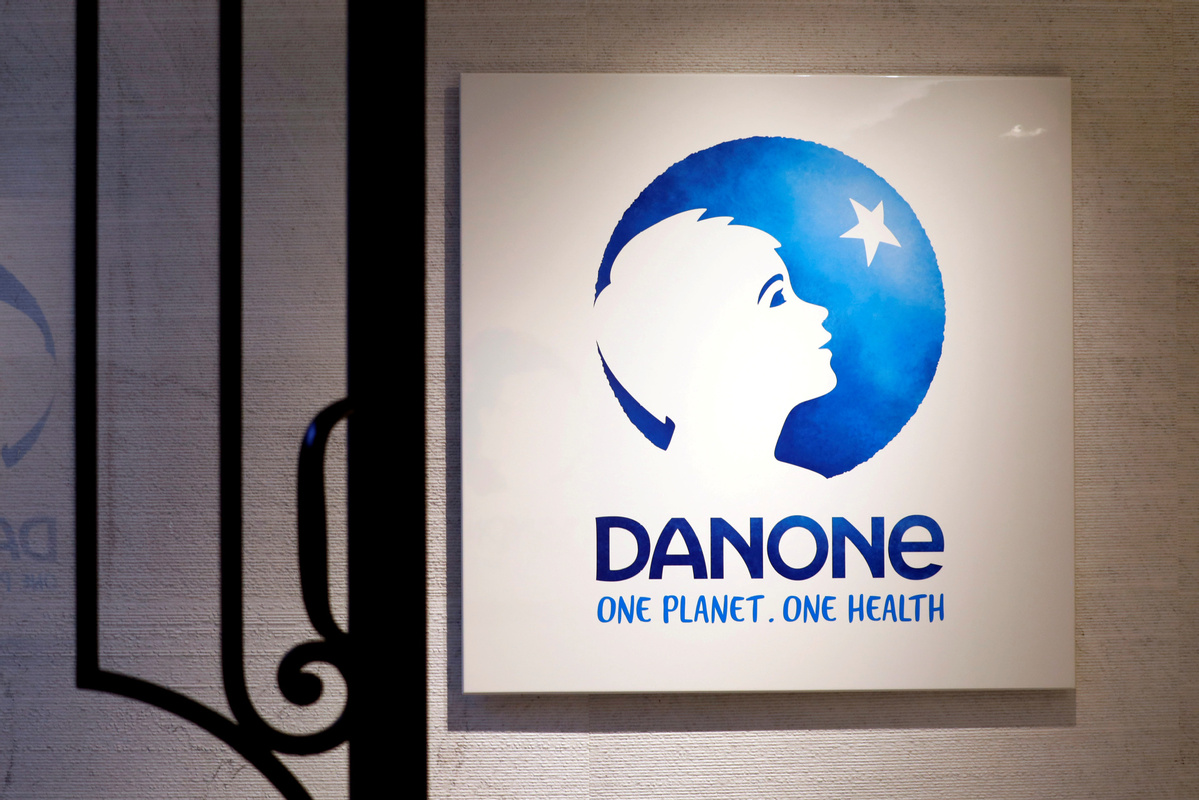 The world-leading global food and beverage producer Danone SA reported a slight decline in revenue and profit due to the impact of the COVID-19 pandemic, yet predicted an improvement in growth in the second half of the year, according to its first six months of financial results released on Thursday.
Danone's sales stood at 12.2 billion euros ($14.5 billion) in the first six months of 2020, down 1.1 percent year-on-year.
It made a net profit of 1.02 billion euros for the six months, compared with 1.04 billion euros for the same period a year earlier.
The company has seen solid growth from essential dairy and plant-based and specialized nutrition, which represents about 80 percent of the company's revenue.
"Our second quarter began as the scale of the COVID-19 pandemic started to take hold globally, with roughly half of the world's population living under lockdown," Emmanuel Faber, chairman and chief executive officer of Danone, said.
Faber said the second quarter was the most challenging of the year and the back half of the year will show a sequential improvement in growth.
Its specialized nutrition posted net sales growth of 2.7 percent on a like-for-like basis. In the second quarter, total sales in China were broadly flat, with good performance of adult nutrition business and sales in infant nutrition still affected.
The company continues its expansion in the country in the ultra-premium segment with the introduction of a number of innovations over the quarter, notably the range Aptamil Essensis.
Danone announced a series of investments to strengthen the local market capabilities, support and commitment of its specialized nutrition business in China on July 16, with an investment of around 100 million euros or 790 million yuan.
These investments include the opening of an open-science research center based in Shanghai, the acquisition of local infant milk formula capabilities, and the expansion of capacity to further develop offerings in FSMP (Food for Special Medical Purpose).
Danone's essential dairy and plant-based unit posted net sales growth of 3.1 percent in the first half of the year. Its water sales declined 19.1 percent and margins decreased to 6.3 percent, with the exception of China, where sales under the Mizone brand improved from the first quarter, yet were still significantly negative, impacted by consumer footfall still being below pre-COVID-19 levels.
With more than 100,000 employees, and products sold in over 120 markets, Danone generated 25.3 billion euros in sales in 2019, with brands including Aptamil, Evian, Volvic and Mizone.