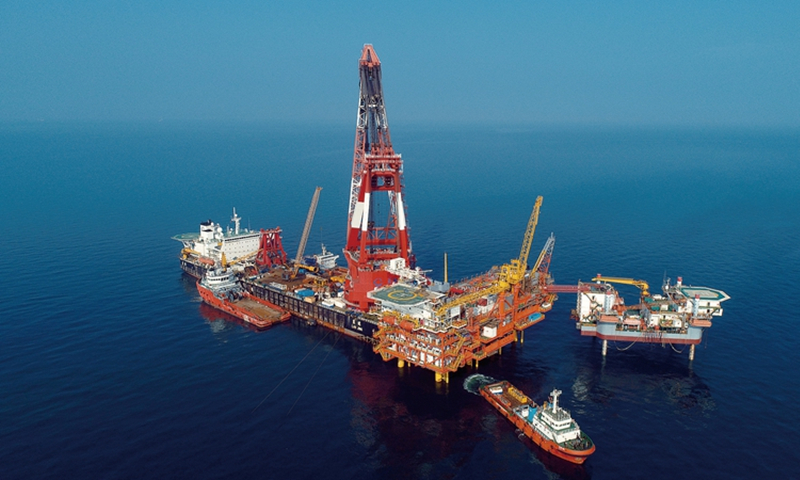 China's first integrated offshore viscous oil thermal production and development demonstration platform was put into operation on Tuesday, according to its operator, China National Offshore Oil Corporation.
The company's Lvda 21-2 platform was put into operation after passing mechanical completion inspection on July 28 ahead of schedule. It signifies the beginning of mass development of viscous oil in the Bohai Sea. It also fills the technology gaps of the sector, the company said.
According to CNOOC, of the one billion tons of proven reserves of petroleum in the Bohai Sea, more than half are viscous oil. However, production accounts for less than 1 percent each year of the more than 30 million tons of annual oil and gas production.
To make better use of the resources will guarantee the country's energy security and high-quality development of the country's offshore oil and gas sector.
The company said earlier it expected to produce more than 100,000 tons of viscous oil annually when it is in full operation.