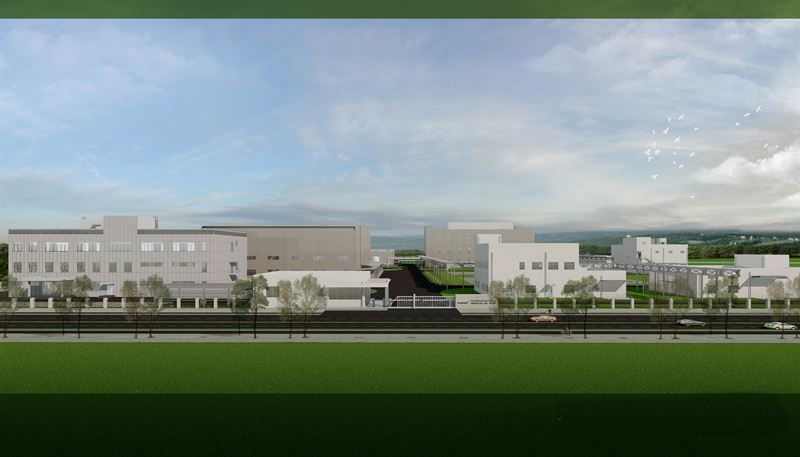 Clariant, a Swiss specialty chemical company, will step up its investment in China and increase cooperation agreements with local institutions as the country has emerged as the world's largest chemical market, it said.
With a presence also in petrochemicals and chemicals in China, Clariant has seen robust growth during the past decade on the back of its resilience, said Kevin Chan, head of Clariant Catalysts.
Clariant has announced it will construct a new catalyst production facility at the Dushan Port Economic Development Zone in Jiaxing, Zhejiang province.
The investment is expected to strengthen the company's position in China, besides enhancing its ability to meet demand from the thriving domestic petrochemicals industry.
The new plant will be Clariant's most digitalized facility to date, and will focus on meeting China's propane dehydrogenation, or PDH, requirements.
Once completed, it will be Clariant's third catalyst production plant in China. The other two are a joint venture with North Huajin Group in Panjin, Liaoning province, and a wholly owned facility in Jinshan, Shanghai.
In the future, Clariant may expand manufacturing capabilities at the Jiaxing site to offer further catalyst technologies relevant to China's chemical industry, it said.
China is the world's leading producer of on-purpose propylene. The nation's production volume accounts for around 50 percent of the total global capacity and is expected to continue rising by 8 percent annually.
The first phase of the Jiaxing plant will focus on meeting China's PDH requirements. The company said it might expand its capacity and capabilities.
According to Li Li, research director at ICIS China, a firm that tracks China's petrochemical market, many new PDH projects are in the pipeline in China to help convert propane into propylene. The projects have attracted many international chemical companies.
The demand-supply gap in propylene in China is expected to be substantial, which provides an opportunity for the development of the propylene industry, she said.
The company said the Jiaxing plant is a key part of its China strategy-and investment in the catalyst business will also strengthen Clariant's ability to support China's petrochemical industry, especially the PDH segment.
"China continues to be a growth market with attractive prospects for Clariant. This investment will be of great benefit to our company's positioning and customer proximity in the entire region," said Hans Bohnen, COO of Clariant.
Clariant Catalysts, a unit of Clariant, will operate the Jiaxing facility. Earlier this month, it and Tianjin University announced a long-term, strategic partnership for the future development and commercialization of new catalytic solutions, to better serve the Chinese market.
The company said it believed the partnership with Tianjin University complements Clariant Catalysts' existing cooperation agreements with top educational and research institutions in China. All these will benefit the local Chinese market.
According to Andy Walti, Clariant's vice-president and head of regional operations, China's new "dual circulation" development pattern-it identifies the domestic cycle as the mainstay and with domestic and international development reinforcing each other-has received much attention from the rest of the world.
According to Walti, Clariant's sales in China have increased by 3 percent year-on-year during the first half of 2020, reaching 1.4 billion yuan ($205.2 million), despite the COVID-19 outbreak. Second-quarter sales have demonstrated ever better resilience, rising 17 percent year-on-year.
All this has helped Clariant Asia to almost reach previous year's levels, he said.
"Clariant's development will be decided in Asia, especially in China. Innovation is an important carrier for China on its path to becoming better. And an MNC like Clariant, which has strong innovative resources, will continuously strengthen its local innovation capability for China's development."