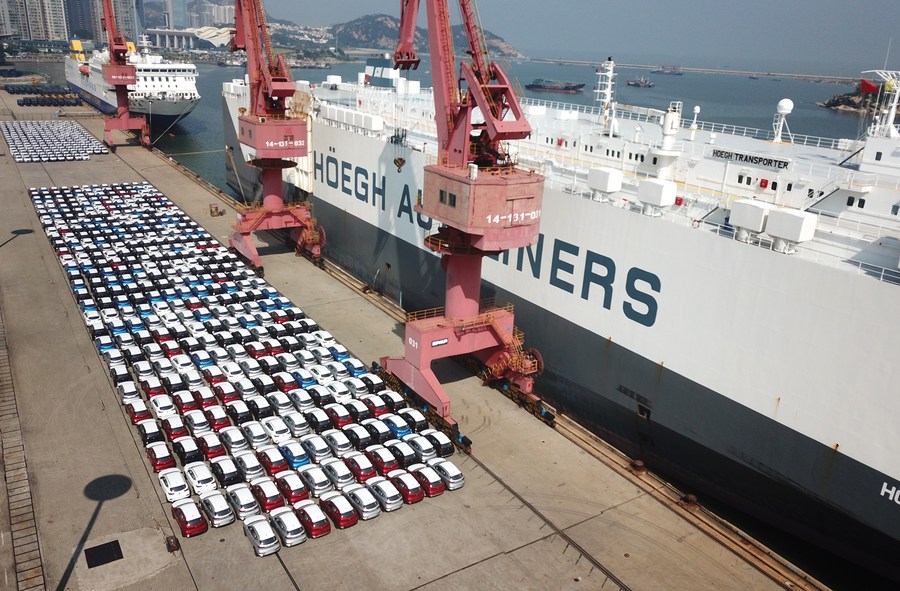 September was another bumper month for China's trade data and the country is cementing its status as the world's dominant trading nation, Bloomberg reported Tuesday.
China's foreign trade surged by 7.5 percent year-on-year to 8.88 trillion yuan ($1.32 trillion) in the third quarter of 2020, with exports soaring 10.2 percent and imports rising 4.3 percent, according to the General Administration of Customs.
"China's export performance is indeed a proof of its solid status as the world's factory," Bloomberg quoted Yao Wei, China economist at Societe Generale SA, as saying. "It is reliable, as the quick and effective containment of the outbreak in China allowed its manufacturing sector to resume operations way ahead of others."
GAC spokesperson Li Kuiwen told reporters that China's overall share of world trade hit a record in the seven months to July, citing demand that included healthcare equipment and technology.
The International Monetary Fund predicted that China continues to be the only major economy to show positive growth in 2020, with 1.9 percent projected growth this year and an 8.2 percent boom in 2021, according to the World Economic Outlook released on Tuesday.
China's exports grew 9.9 percent in dollar terms in September from a year earlier, while imports rose 13.2 percent, the customs administration said. Economists earlier forecast that exports would increase by 10 percent while imports would edge up 0.4 percent.
The pick-up in China's imports also suggests a steady domestic recovery is gaining traction, Bloomberg said, a view that was further bolstered by data released Tuesday showing demand for cars continues to go from strength to strength with deliveries of sedans, SUVs, minivans and multipurpose vehicles jumping 7.4 percent in September from a year earlier.