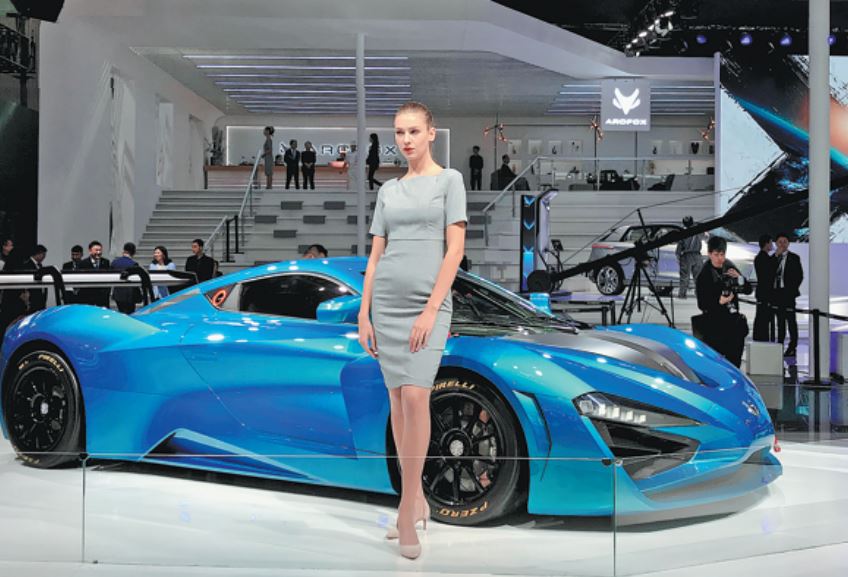 Despite the COVID-19 pandemic, new energy vehicle sales rose in China in 2020. However, BJEV, a forerunner in the country's NEV industry failed to keep pace, according to statistics from the China Association of Automobile Manufacturers.
A total of 1.37 million NEVs were sold in China last year, 161,000 more than that in 2019, according to the CAAM.
BJEV, the new energy arm of State-owned BAIC Group, sold just 25,914 vehicles in 2020 from over 150,000 in 2019, an 82.79 percent drop year-on-year.
Industry analysts have pointed to the carmaker failing to maintain the advantage it had built up previously and swiftly adapt its strategy in response to changes in the market.
The company launched its first high-end electric vehicle in October 2020 under its premier marque Arcfox. Selling at a starting price of 241,900 yuan ($37,000), the first Arcfox-branded model has not delivered desired sales.
China's low-end electric car market experienced a boom in 2020.
The Hongguang MINI EV from Sino-US joint venture SAIC-GMWuling, with a price tag starting from $4,380, sold nearly 130,000 vehicles in 2020 after its launch in July the same year.
BJEV's sales in recent years have predominantly come from drivers in the ridesharing industry thanks in part to improved charging infrastructure and cheap running costs.
However, in 2020, car rental and ridesharing took a greater hit than that of the customer-led car market.
Despite BJEV models such as the EU, EC and EX being popular in the business-led market, they lacked exposure in the customer-led market and so their sales suffered last year much greater than brands with better customer visibility, according to analysts.