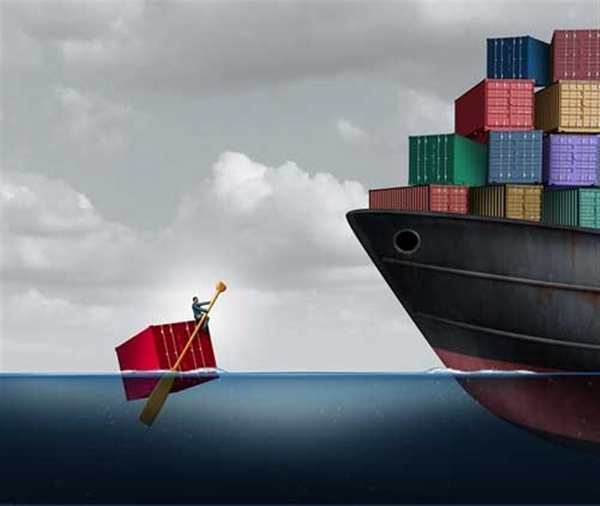 China's imports surged unexpectedly last month — exceeding exports for the first time in three years.

Stable domestic demand and higher commodity prices were cited as explanations.
Imports in yuan-denominated terms rose 44.7 percent year on year last month to 886.68 billion yuan (US$129.23 billion), higher than the 25.2 percent growth in January, according to the General Administration of Customs.
Meanwhile, exports grew 4.2 percent in February to 826.32 billion yuan, slowing from January's 15.9 percent, the data showed. That led to a trade deficit of 60.36 billion yuan, the first monthly deficit since February 2014.
In US dollar terms, imports soared 38.1 percent, almost double what economists projected in a Reuters poll, while exports dropped 1.3 percent, compared with an estimated 12.3 percent increase.
Analysts attributed the February imports growth to higher commodity prices, and said the deficit was unlikely to last due to seasonal distortion of the Chinese New Year's holiday period.
"China's imports surged in February thanks to strong demand for commodities and a continuous rise in commodity prices," the Australia and New Zealand Banking Group said in a note yesterday.
"The import growth momentum is in line with the improving import sub-index in the official PMI, which has moved higher through the first two months of 2017."
ANZ said the trade deficit was unlikely to persist because trade data for the first quarter tended to be volatile due to the seasonal effect of the Lunar New Year holiday.
Many businesses closed during the weeklong holiday, which ran into February, and rushed their shipments overseas before port operations were affected.
"China has reported several single-month trade deficits in the past decade, with all of them occurring in the first quarter, either in February or March," ANZ's note said. "We expect China to move back to a trade surplus in the coming months."
Trade with the European Union, China's biggest trade partner, jumped 15 percent from a year ago. Trade with the United States, ASEAN and Japan respectively rose by 18.9 percent, 24.2 percent and 20.1 percent.