伦敦西区第一高楼被重新打造 预计今夏竣工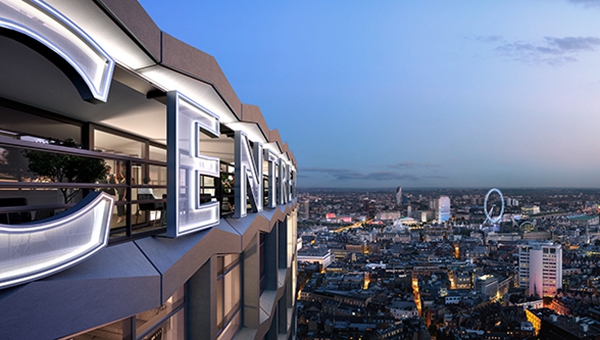 东方网记者姜文然3月16日报道:对于个人投资者而言,海外房产投资渐成趋势。除了资产保值外,多样配比、环境优势、社会福利、子女教育等都成为吸引国人海外投资步伐的重要因素。
Shanghai, March 16- Overseas' real estate investment, with advantages in assets hedge, social welfare and children's education is attracting more and more Chinese individual investors.
根据仲量联行《2017全球房地产展望》报告显示,2016年中国的海外商业和住宅房地产投资额达到330亿美元,再创历史新高。当前国人海外置业人群中有74.9%是出于投资目的,56.1%为子女教育,移民和居民也占据较高比例。
China's overseas commercial and residential real estate investment reached US$33 billion last year, which is an all-time high. 74.9% were for investment purposes and 56.1% for their children's education. Immigration also occupied a high proportion, according to the report Global Real Estate Outlook 2017 from JLL.
在大量中国资金投向海外的趋势下,投资者最关注的无疑是哪些国家的房地产目前最值得投资。报告称,英国得益于宜人的气候、先进的医疗条件以及享誉全球的教育水平,成为超过八成的中国投资者海外置业首选国。
What are the most worthy investment destinations might be the biggest concern of Chinese investors. The report shows that the United Kingdom, with its pleasant climate, advanced medical care andeducation level, has become the first choice for more than eight of ten Chinese buyers.
不少英国本土地产开发公司嗅到了商机,创立于2010年的伦敦地产开发商Almacantar就是其中之一,已迅速在市中心收购了包括Centre Point、Marble Arch Place、CAA House等在内的150多万平方英尺的优质地产。
A great many British real estate development companies have smelt the business opportunities. Almacantar is one of them, rapidly acquiring more than 1.5 million square feet of high-quality real estate in central London.
据该公司首席执行官Mike Hussey介绍,收购时最主要考虑建筑开发群的地理位置是否优越。美丽的公园与城市景观,丰富的艺术与文娱设施,加上十足的设计感,为购房者打造具有长远价值的伦敦地标性建筑。
The main consideration is the location. Mike Hussey, CEO of the company, said they are making efforts to provide buyers with beautiful parks and urban landscapes, rich art and recreational facilities and high-quality home design.
据介绍,首个开发项目Centre Point以伦敦著名牛津街上的标志性二级保护建筑为再开发对象,将于今夏竣工。
Its first project Centre Point, which is a redevelopment of London's iconic secondary protection building in Oxford Street, will be completed this summer.