金鹰苏凯:不管是新零售还是旧零售,都要解决"商品"和"渠道"问题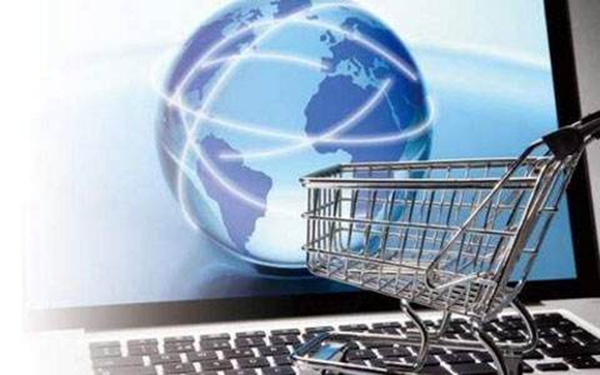 东方网记者姜文然3月20日报道:随着人口和互联网红利的消退,网络购物交易规模增速放缓,全行业正在向"下"看:一方面,互联网电商遭遇瓶颈期,亟需探索新的增长点,纷纷寻求线下合作,另一方面,资本的力量聚合线下,实体零售的价值正在被重估。
Shanghai, March 20- E-commerce is suffering bottlenecks with slowing growth in transaction scale as the population and Internet dividend are fading. Some are eagerly seeking offline cooperation with retail stores to explore new growth.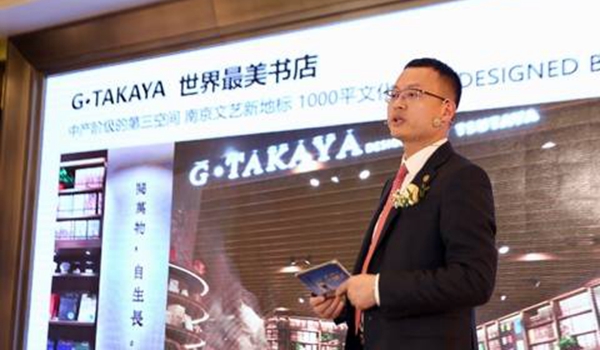 消费结构升级、消费新常态的背景下,线上线下融合大势所趋,新的零售业态和商业模式亟待探索。金鹰商贸集团CEO苏凯日前在接受东方网记者采访时表示,不管是新零售还是旧零售,只要零售的本质不变,都要回答"商品"和"渠道"的问题。
The integration of online business and offline retail is inevitable under the new consumption normal, making the topic of "New Retail" hotly discussed recently. Kevin Su, CEO of Golden Eagle International Retail Group, pointed out that no matter the retail is old or new, "goods" and "channels" are still two big issues.
在苏凯看来,商品力加上渠道力,就是零售能力。曾在实体门店成功启动"黑色星期五"活动而被入选2016年度新零售十大营销事件之一的金鹰集团下一步将落子何处?
In Kevin's view, the retail ability comes from the integrated power of goods and channels. Golden Eagle, once be listed in 2016 New Retail Marketing Events Top 10 with successful organization of Black Friday activities in its retail store. What is the retail group's next move?
总投资达人民币一百亿元、全球在建最高非对称三塔连体建筑、亚洲最大的全客层多业态全生活体验中心,记者从日前举行的"金鹰世界,点亮未来"2017招商峰会上获悉,新的商业旗舰"金鹰世界"将于年底面世。
With a total investment of 10 billion yuan, a new retail flagship Golden Eagle World was announced to be unveiled at the end of this year. Notably, the GE World will be built as the Asia's largest multi-format whole-life experience center.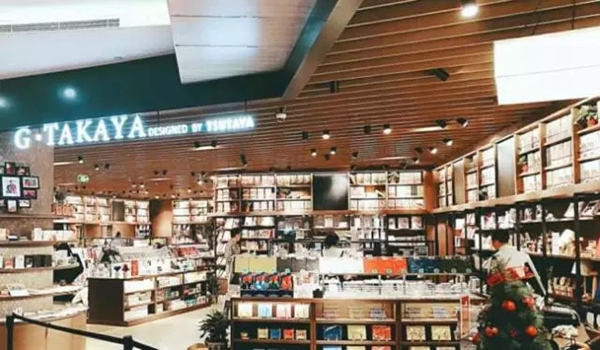 据介绍,G.LIFE系列6大商业创新业态将首次集体亮相,可以看做其"商品资源整合能力"的一次考验,包括汇聚全球生鲜和生活用品的精品超市G·MART,自营文创书店和精品生活集合馆G·TAKAYA,全球最畅销美妆单品集合店G·BEAUTY,综合各类健康医疗服务的G·HEALTH以及分别聚焦亲子体验和宠物的G·BABY和G·QUTE等。
According to Kevin, six innovative commercial formats of G.LIFE series are ready for public unveiling, including G·MART, G·TAKAYA, G·BEAUTY, G·HEALTH, G·BABY and G·QUTE.
此外,面对新兴品牌,金鹰的心态是开放的。苏凯表示,对于优秀的初创项目,甚至可以考虑投资入股等更深层次的合作方式来拥抱创新。上海店就像金鹰的一个触角,敏锐洞察中国零售最具创新能力的市场。
Besides, Golden Eagle is open-minded towards emerging brands. Kevin noted that various ways of cooperation will be considered to welcome those innovative start-up projects' entry.
"一些新兴品牌如果在上海店实验成功,马上可以推广复制到南京乃至全国其他门店,"苏凯告诉东方网记者,上海店的存在大大降低了南京店的试错成本,南京店又降低了其他城市的试错成本。
New brands and innovative retail formats will be first tried in Shanghai store and then be copied to other stores across the country. The cost of trial and error, in this way, will be greatly reduced, said Kevin.
而金鹰的渠道力将体现在海外购及O2O业务的发展上:一方面,通过与欧美战略合作伙伴采取海外直采、源头供应链等方式合作,将境外同价商品零距离展现给顾客;另一方面,通过APP在实体门店扫货下单,商品直接快递送货的全渠道方式,促进线上线下双向引流。
As for the channel force, the retail group attaches great importance to the overseas purchase and the O2O business. On the one hand, efforts are made to provide customers with overseas goods of same price through direct overseas purchase from strategic partners in Europe and the United States. APP and other online channels are also developed for customers' convenience on the other hand.
畅想未来,但要回归本质。苏凯表示,"很多人在各种场合讲新零售是什么,我觉得都可以听,可以信也可以不信。不管是谁说的都只是一种可能性,或者是一个暂时现象,或者是一个局部。否则未来还有什么意义呢?"
Kevin emphasized that the exploration of New Retail cannot avoid its essences: goods and channels. "Many people in various occasions have shared their thoughts on New Retail, which is just a possibility or a temporary phenomenon. Otherwise what is the point of the future?"