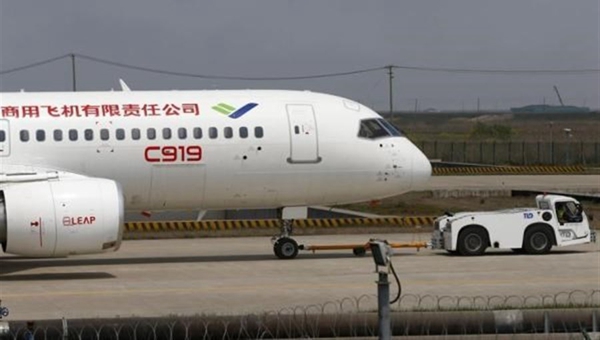 THE Commercial Aircraft Corp of China yesterday won a contract for 30 C919 jets from Everbright Financial Leasing, the leasing unit of the China Everbright Bank.

The latest deal brings total orders for the 150-seat aircraft, the first domestically developed single-aisle passenger jet, to 600.
COMAC has so far secured orders from 24 foreign and domestic customers, including national carrier Air China and leasing company GE Capital Aviation Service.
Overseas orders, which account for about 10 percent of the total, include Germany's PuRen Airlines and Thailand's City Airways, as well as carriers from Asia-Pacific and Africa.