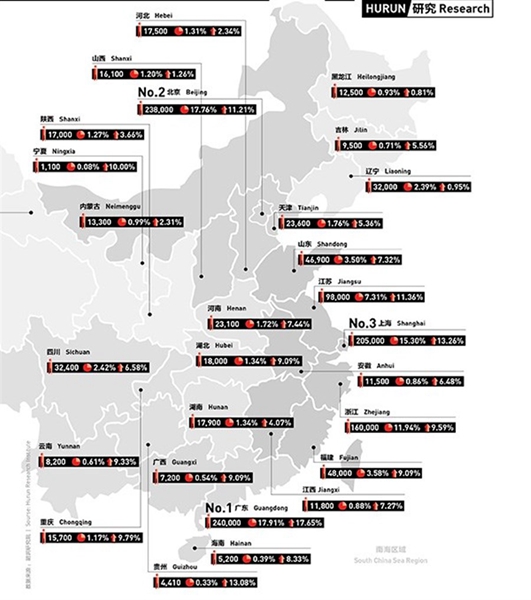 Gifting by China's high net-worth individuals is forecast to hit 390 billion yuan (US$57 billion) within three years, from 300 billion last year as the practice becomes more important.

Average annual gifting is worth 260,000 yuan, a survey of 507 respondents with an average wealth of 22 million yuan each conducted in the first half of the year by Hurun Research Institute and MEC, a part of the media investment network GroupM found.
The results were released yesterday.
Cash or shopping coupons, wine, tobacco and tea, as well as nutritional supplements and healthcare products, were the most popular gifts.
Gift-giving occasions have also extended beyond special occasions and holidays to include more casual moments and situations.
China's has 1.34 million high net worth individuals — those with 10 million yuan or more in household assets. Their spending accounts for about 10 percent of China's overall gifting market.