With the rapid development of augmented reality (AR) technology, AR smart glasses are receiving more interest and attention. At an innovation roundtable hosted by international technology group SCHOTT AG on June 12, the Chinese AR market insiders were introduced to the latest RealViewTM technology, a breakthrough in high-index glass wafers that allows for more immersive AR applications.
As the AR world should integrate seamlessly with reality, the field of view (FOV) of AR glasses is extremely important. The human eye's FOV is 124 degrees, while most AR glasses on the current market only have a FOV of 30 or so degrees. But thanks to SCHOTT RealViewTM high-index glass wafers, the FOV can be doubled, almost to the limit of human peripheral vision, said Dr. Rudiger Sprengard, Vice President and Head of Augmented Reality at SCHOTT AG, at the innovation roundtable.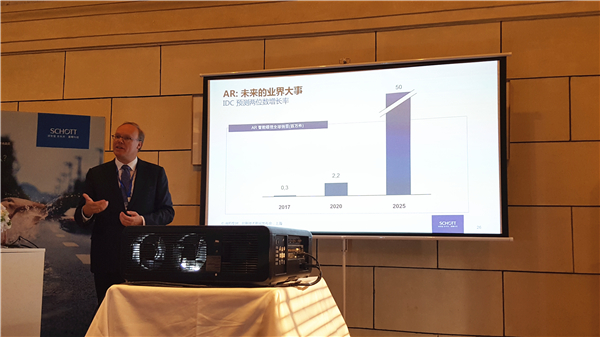 (Dr. Ruediger Sprengard, Vice President and Head of Augmented Reality at SCHOTT AG)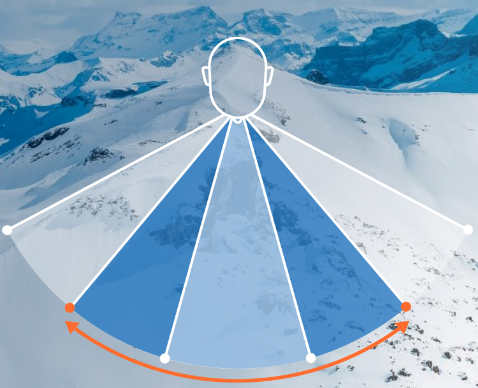 (SCHOTT RealViewTM expands the FOV to almost the limit of human peripheral vision with a high refractive index of 1.6-2.0)
As the latest breakthrough in glass manufacturing, SCHOTT RealViewTM wafers are made from optical glass with a high refractive index of 1.6-2.0, compared to an index of 1.5 typical for the former generation of glass wafers manufactured using sheets of display glass. SCHOTT RealViewTM is 10 times flatter, measured as Total Thickness Variation (TTV), than industry standard glass wafers, making it capable of creating a crisp and high contrast image with natural brilliant colors, seamlessly integrating with the natural environment. The glass is also engineered to be lightweight and thin, while at the same time optimizing strength and stability. This allows the formation of a virtually perfect surface wafer with a precise surface roughness to produce the highest resolution possible.
Optimistic about the promising prospects of AR, Dr. Ruediger Sprengard said that AR will enter people's daily lives in the near future, extending from its current primary use usage in the industrial field. Market research companies forecast the emergence of the consumer market around 2020 with several million devices to be sold annually. Annual growth will bring the market size - according to studies from market research firm IDTechex - to around 50 million devices sold annually by 2025 with a compound annual growth rate of 64% from 2020 to 2025. That partly explains why SCHOTT has built their Augmented Reality team and put so much effort into optical glass.
At the event, Albert Chen, Managing Director at SCHOTT China, briefed the guests on SCHOTT's history in China, and Zhejiang Crystal-SCHOTT Optical Technology Co., Ltd.: the recently established joint venture between SCHOTT and Zhejiang Crystal Optics Co., Ltd. Thanks to the partnership, SCHOTT is already able to mass produce SCHOTT RealViewTM wafers in the joint venture facilities in China, fully integrating optical glass development, tailored optical coatings and mass production. And the good news is: the products are expected to hit the market within the year.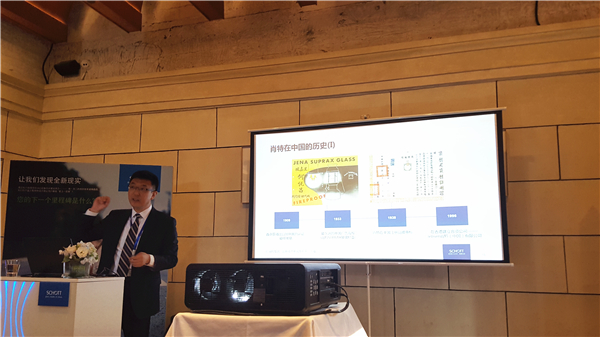 (Albert Chen, Managing Director at SCHOTT China introduces SCHOTT's development in China.)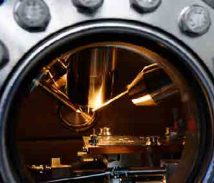 (Raw glass production will take place in SCHOTT's high-tech melting facilities in Germany, with coating and mass production taking place in the joint venture facilities in Taizhou, Zhejiang.)
Moreover, to better connect with China's leading innovators in Shenzhen, the Chinese "Silicon Valley," the company will be showcasing SCHOTT RealViewTM and other specialty glass products for advanced optics and electronic packaging at the 20th China International Optoelectronic Exposition (CIOE) in early September.
"China is one of our key markets," said Dr. Frank Heinricht, Chairman of the Management Board of SCHOTT AG. He believes that China is very quick in the acceptance and promotion of technology. Take smartphones for example. In China, every generation of smart phones is embraced very quickly. That will be the same with AR. That's why we value China's market potential.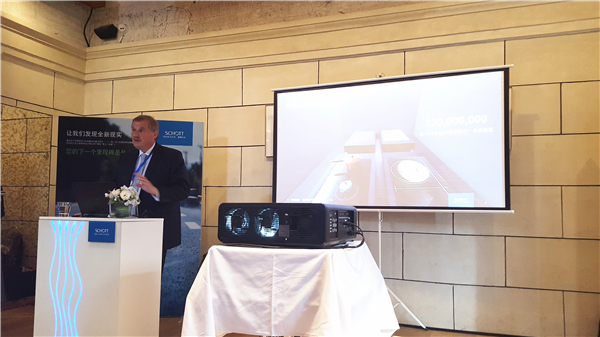 (Dr. Frank Heinricht, Chairman of the Management Board of SCHOTT AG)