According to its official social media's accounts, January 9 marked the 300-day count-down to the second China International Import Expo (CIIE). Despite the inaugural Expo still being fresh in people's mind, the preparatory work of the next expo has already started! The layout information of the host venue was posted on Jan. 9. The basic framework of the second CIIE, the hosts, partners, organizers, time and venue will remain the same as the first CIIE.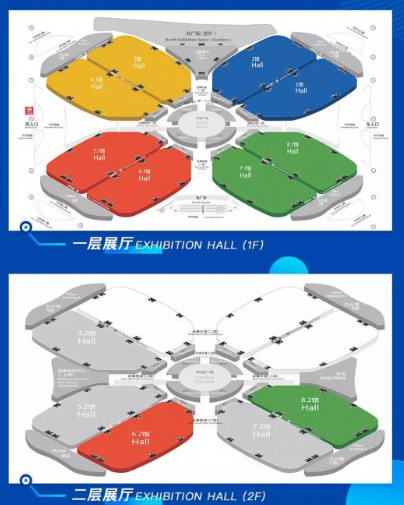 (Layout of the second China International Import Expo)

The second CIIE will still be composed of Country Pavilions, Enterprise and Business Exhibitions, and the Hongqiao International Economic and Trade Forum. The Country Pavilion Area will cover about 30,000 square meters with only exhibitions with no business transactions allowed. Relevant countries and regions will be invited to the Expo to showcase their achievements in trade and investment, including trade in goods and services, industries, investment and tourism, and featured products. The total exhibition area of the Enterprise and Business Exhibition will be extended based on exhibitors' needs, and will consist of 5 main exhibition parts and 7 subareas themed around equipment, consumers, food, health care and services. The 2nd Hongqiao International Economic and Trade Forum will still be composed of a main forum and several parallel forums, aiming to attract more participants than the first CIIE. In terms of policy support, the same policies will be provided as the first CIIE and relevant departments are encouraged to introduce new policies in accordance with new situations and requirements.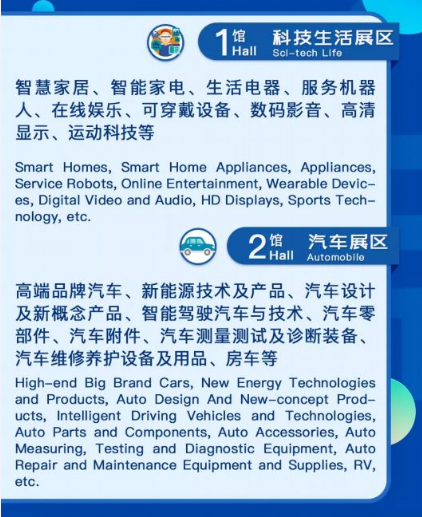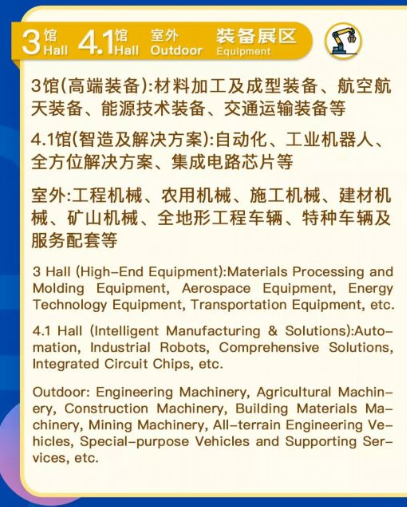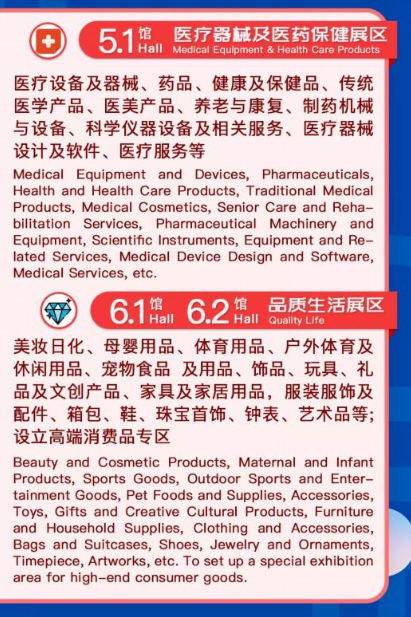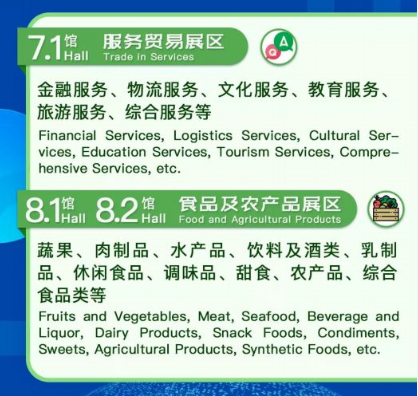 (Information on the second China International Import Expo's exhibition areas)

The second CIIE will adjust the exhibition area according to lessons learned from the first CIIE, while appropriately expanding the scale and theme of some areas. The equipment exhibition area will add large-size machinery and expand its outdoor area; the Sci-tech Life exhibition area will add the theme of AR/VR; high-end consumer goods will be added to the Quality Life area; and pension concepts will be added to the Medical Equipment and Health Products area to meet the exhibitors' needs. In addition, the second CIIE will also adjust the categories of products in some exhibition areas to make the contents of each exhibition area more specialized, and to optimize the structure of the area to meet consumers' needs in different fields better.