"The automation revolution will not be a one-time event. It will be a cascade of disruptions as AI improves. To stay relevant, humans have to reinvent themselves over and over," said Yuval Noah Harari, the author of Sapiens. This is the situation that we are educating students for. At the WAIC (World Artificial Intelligence Conference) 2020 which is running through July 11, companies from across the globe are showcasing their R&D results in terms of "AI + Education".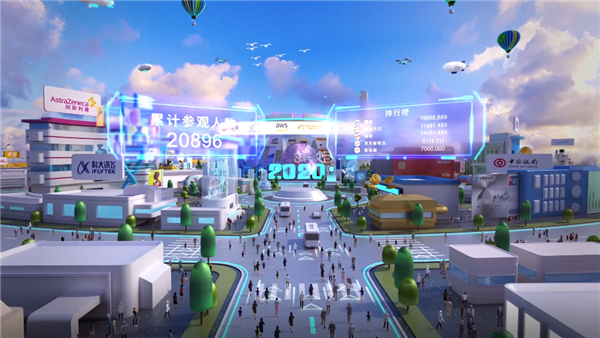 Confidence in STEAM learning (Science, Technology, Engineering, Arts, Mathematics) is key to career opportunities in the age of AI, says Danish toy company LEGO. By 2030, 50% of jobs are estimated to be automated. Through robotics, students can learn uniquely human 21st-century skills. By the end of 2020, there will be over two million jobs in STEAM-related fields and 65% of students will work in jobs that do not exist today. It has brought a go-to STEAM learning tool for grade 6-8 students to this year's WAIC online "AI Home" exhibition.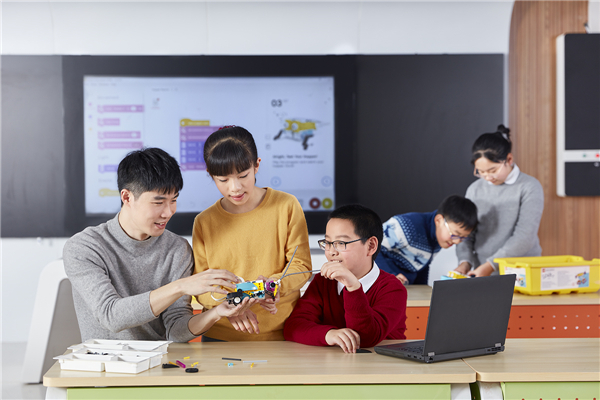 Named SPIKE Prime, it combines colorful LEGO building elements, easy-to-use hardware and code in Scratch or Python programming languages. It continuously engages students through playful learning activities to think critically and solve complex problems, regardless of their learning level. From easy-entry projects to limitless creative design possibilities, it helps students learn the essential STEAM and 21st-century skills needed to become the innovative minds of tomorrow.
As China's leading speech-recognition company, iFlytek has also showcased its latest strengths at the "AI Home" exhibition. Covering all the K12 stages, its next-generation AI learning tool, iFlytek Learning X1Pro, can act as an AI home tutor for children, using AI to identify what challenges the kids most and tutor them accordingly. Having debuted in May, 2019, it helps learners to pinpoint their weak spots and connect the missing links.
(A virtual exhibition booth of iFlytek at WAIC 2019)
In English learning, for instance, it adopts the same language assessment and essay grading technologies used in national high school and college entrance exams. Kids will follow through the standards and learn English more efficiently at home.