Video PlayerClose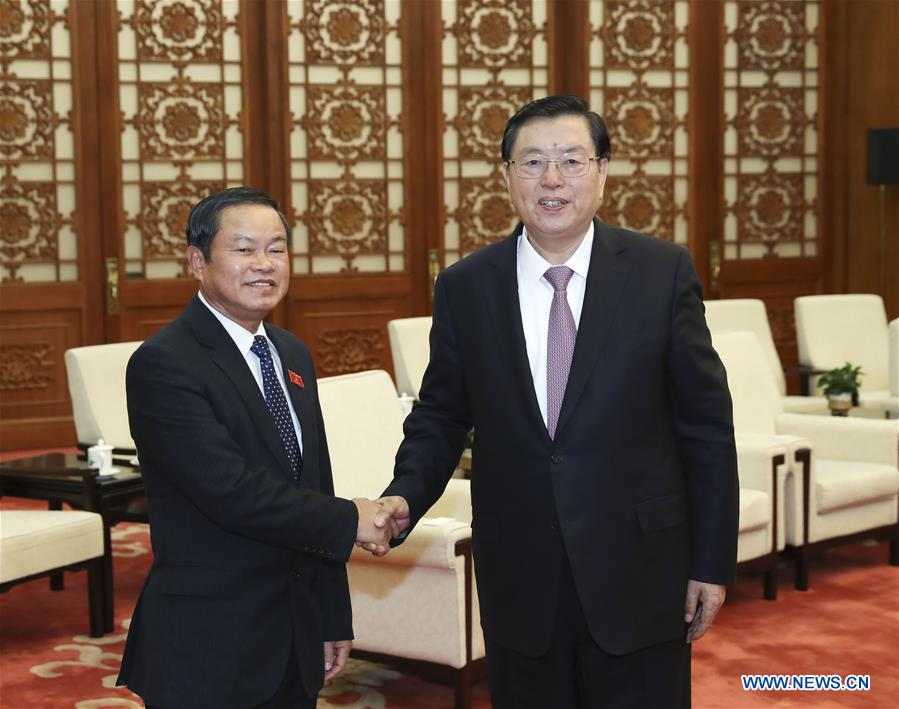 Zhang Dejiang (R), chairman of China's National People's Congress Standing Committee, meets with Vietnamese National Assembly Vice Chairman Do Ba Ty in Beijing, capital of China, Dec. 19, 2017. (Xinhua/Pang Xinglei)
BEIJING, Dec. 19 (Xinhua) -- Chinese top legislator Zhang Dejiang on Tuesday met with Vietnamese National Assembly Vice Chairman Do Ba Ty, calling for more exchanges between the two legislative bodies.
Zhang said Xi Jinping, general secretary of the Central Committee of the Communist Party of China (CPC), made his first overseas visit after the 19th CPC National Congress to Vietnam.
China's National People's Congress (NPC) and the Vietnamese National Assembly should prioritize implementing the consensus reached by both leaders and enhance exchanges and cooperation at all levels, said Zhang, chairman of the NPC Standing Committee.
He also encouraged both sides to exchange experiences on governance and legislation and improve the legal environment for economic cooperation and personnel exchanges so as to consolidate the foundation of public support to strengthen bilateral ties and build a China-Vietnam community with a shared future.
Do Ba Ty said the uniqueness of Vietnam-China ties is more outstanding with the direct guidance of both leaders.
The National Assembly of Vietnam stands ready to enhance relations with China's NPC and boost mutually beneficial cooperation, Do Ba Ty said.