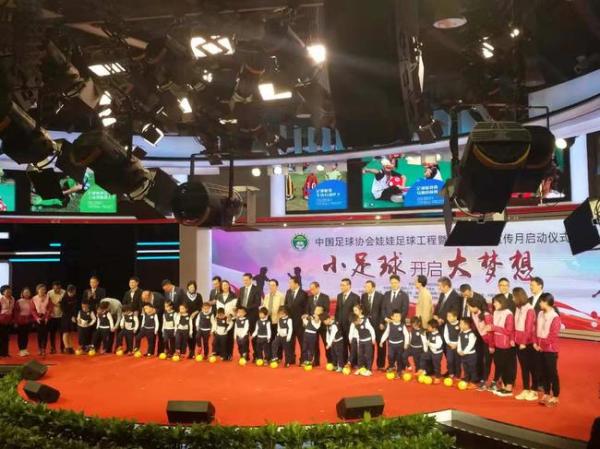 The launch ceremony of children's soccer project and children's soccer promotion month organized by Chinese Football Association was held on Wednesday, Xinhua reported.
The event aims to promote soccer among children aged between three and six nationwide to expand the number of teenager soccer players.
According to the plan of children's soccer project, 10,000 kindergartens are expected to set up soccer-related activities nationwide by 2020.
CFA will also call up its member associations and public institutions to promote soccer in kindergartens, communities, football pitches, shopping malls and parks.