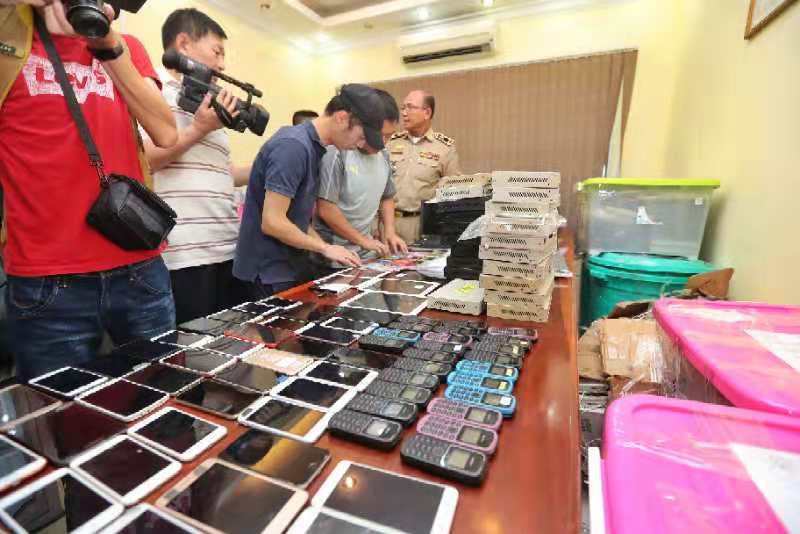 Over 200 people suspected of telephone and online fraud in Cambodia were repatriated back to Guangzhou, the capital of South China's Guangdong province, on Thursday, December 6.
A total of 233 suspects were released, demonstrating the cooperation between Chinese police and their foreign counterparts in fighting crime.
According to a Guangdong provincial department of public security statement, three chartered planes carrying the suspects took off from Cambodia and landed in Guangzhou Baiyun International Airport at about 4 pm on Thursday.
The suspects were detained late last month following a series of special operations launched by police officers from China and Cambodia after a month-long investigation, the statement said.
Investigation and big data analysis earlier this year indicated that the suspects, based in the southeast, had been defrauding victims based in the mainland.
Following these indications, Guangdong's public security department sent special task forces to Cambodia and sought Sino-foreign cooperation in the fight against telephone fraud .
Police from Guangdong and Cambodia also seized a large number of bank cards, computers, mobile phones and other criminal tools in special operations in which more than 2,000 cases involving 63 million yuan were brought to justice, said the statement.
"The special operations launched by Sino-foreign police officers have dealt a heavy blow to cross-border crimes involving telephone and online fraud," said the statement.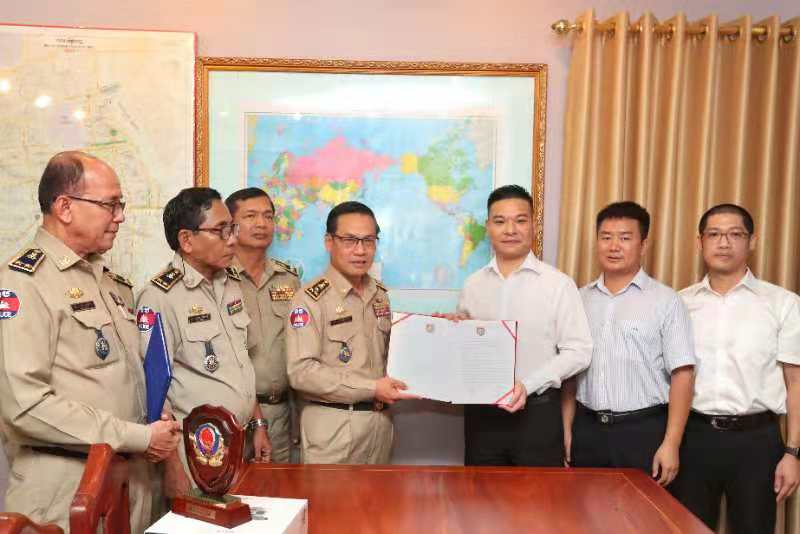 Guangdong special task forces and Cambodian police sign a physical-evidence-handover document. [Photo provided to chinadaily.com.cn]
The statement alleges that the suspects passed themselves off as police officers, judges, procurators and other law enforcers to defraud victims from more than 20 provinces, municipalities and regions since the beginning of the year.
The Ministry of Public Security has sent seven police teams to Laos, Cambodia, Indonesia, and the Philippines to fight cross-border telephone and online fraud since the beginning of year.
At least 700 suspects have been detained so far, the statement said.
Under the crackdown, instances of telephone and online fraud has this year seen a reduction.
China has fought around 31,000 cases involving this kind fraud so far this year, a reduction of 36 percent in comparison to the same period in 2017.