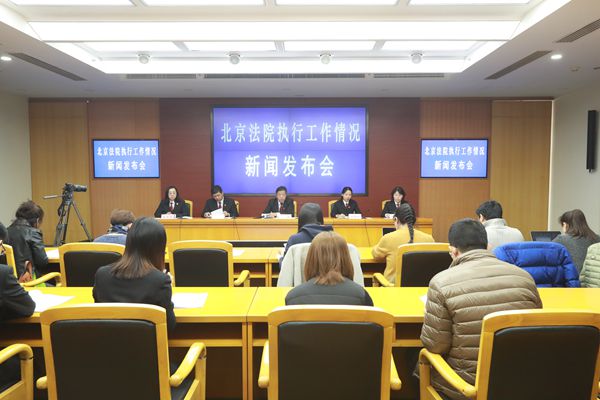 Beijing courts have vowed to continue strengthening efforts this year to fight those who fail to comply with court rulings, after making a lot of progress last year.
The capital's courts solved 217,483 such cases last year, with defendants, such as debtors, who had not carried out court verdicts agreeing to comply with them. That was a 15.2 percent year-on-year increase, the Beijing High People's Court said a statement posted online on Thursday.
Over the past few years, the city's courts have implemented a variety of measures to push defaulters to quickly comply with court rulings.
Information on 230,000 violations of court rulings, including the names of defaulters, identity card numbers and case facts, were posted online between 2016 and 2018, the statement said. People who did not comply with court verdicts were prevented from taking 670,000 flights and 106,000 train journeys in those three years, it said.
To date, 33,000 defaulters have complied with court rulings under such pressure, it added.
Although measures against defaulters have increased, some defendants still failed to carry out verdicts or even ignored rulings by committing violations, said Yang Yue, director of the high people's court's enforcement department.
"Despite more serious measures taken to get defaulters to comply with verdicts, there were still 19 people who defaulted and were thus sentenced under the Criminal Law," he said, adding that some other defaulters were given detention and fines last year.
Yang said courts across the city will prioritize implementation of verdicts this year to ensure the effectiveness of every ruling and better safeguard the legitimate rights of plaintiffs.