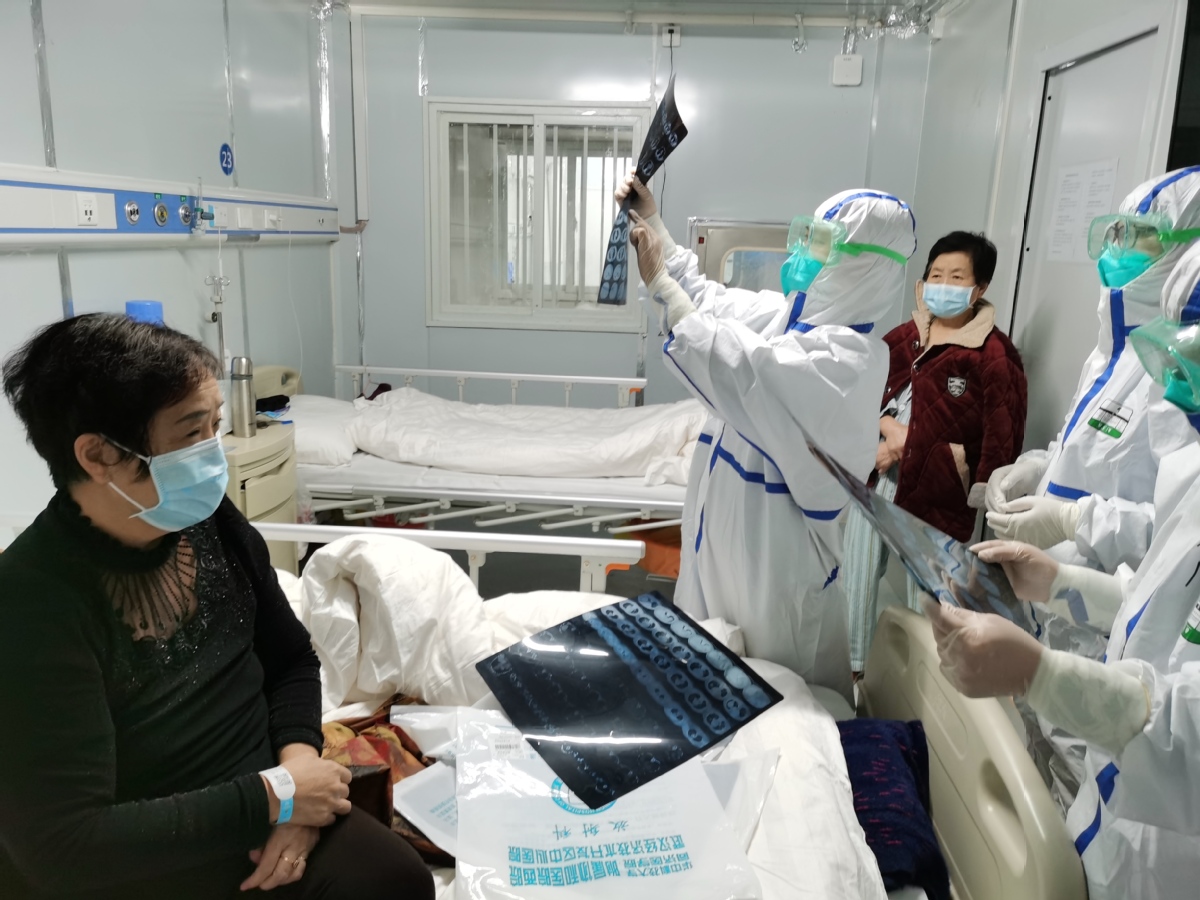 State Council acts to improve working conditions on front line of epidemic
China unveiled measures on Tuesday to beef up support for medical workers devoted to curbing the novel coronavirus pneumonia outbreak, including steps to improve their working conditions and ensure their mental and physical health.
The government will offer stronger support so they can work under better conditions, get more rest and receive better payment as they work to contain the NCP outbreak, the General Office of the State Council said in a notice.
The country is in a critical period in curbing the outbreak, and a vast number of medical workers are faced with difficulties including heavy workloads, high risk of infection and stressful and constrained working conditions, the notice said.
The measures, rolled out by the National Health Commission and two other departments, came after President Xi Jinping inspected NCP prevention and control efforts in Beijing on Monday.
Xi commended medical workers nationwide for responding to their call for duty and racing against time to fight the epidemic. He called for authorities at different levels to offer better care to medical workers, solve their practical problems and offer them more support in their daily life, safety and psychological support.
The notice called for local authorities to step up renovation of facilities in healthcare institutions so that their facilities and equipment provide the medical workers with better protection against the contagion.
The workers must be offered more support so that they have access to adequate food and rest, it said, adding that local authorities can requisition hotels near hospitals to provide accommodation for them.
The notice called for heightened measures to protect medical workers against infections inside hospitals, saying that authorities must explore every possibility to equip the workers with sufficient protection materials and equipment.
Medical workers also will have access to more psychological crisis intervention and counseling, and authorities will help elevate the mental health of the workers through such steps as psychological assistance.
It also pledged efforts to increase financial aid to workers on the front line of containing the outbreak, with steps to improve their compensation and to ensure the funds are issued on time and in full.
The government will organize volunteers to visit medical workers on a regular basis, learn about their needs and difficulties, and facilitate the establishment of communication channels between the workers and their families, the notice said.
It also vowed stronger measures to punish wrongdoers who harm medical workers during the process of epidemic control, saying that individuals and teams that have made outstanding contributions will be offered commendations.