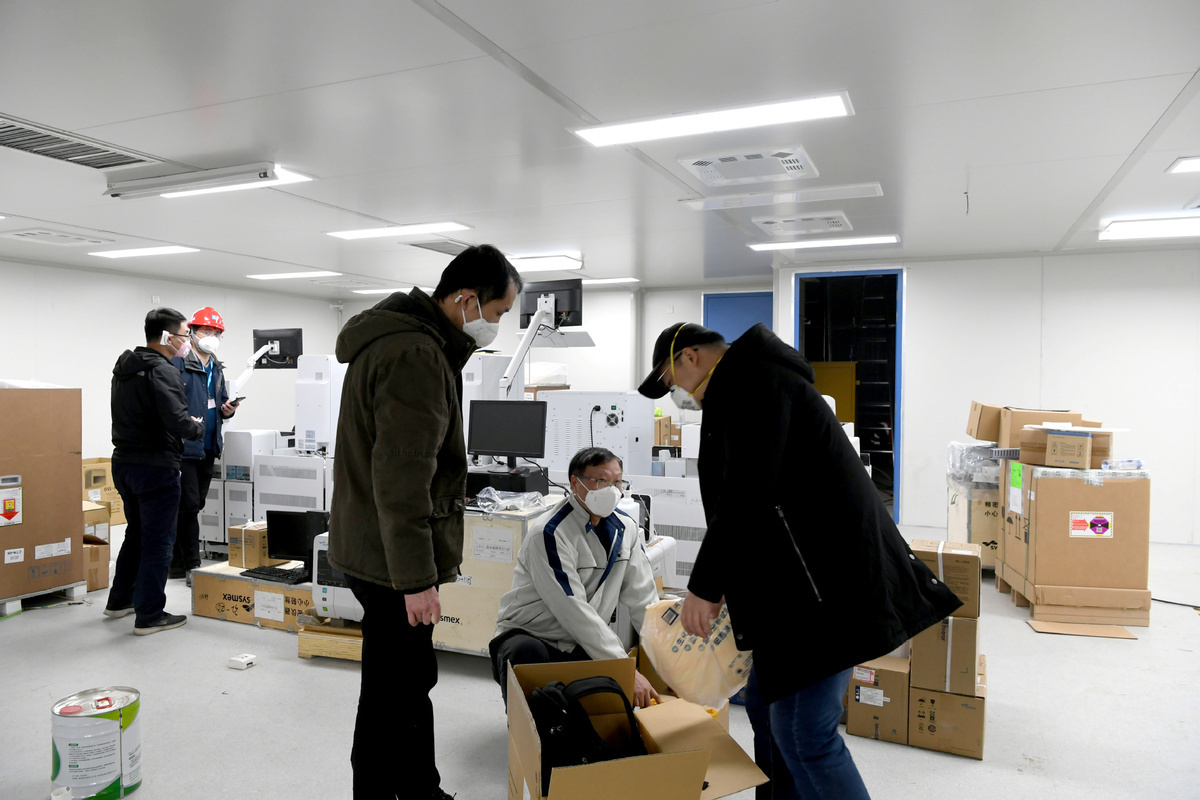 A number of officials in Wuhan, Hubei province, have been questioned for failing to fulfill the task ordered by the central government that all residents who need treatment for novel coronavirus pneumonia should be admitted to medical facilities.
"Leaving no one unattended is the key to controlling the NCP outbreak. How come there were no Party members or officials accompanying the patients in severe condition during their transfer? Wuhan is now in a state of war. Such behavior is unforgivable," Gao Yu, a member of the central government team guiding the epidemic control work in Hubei, said while questioning Yu Song, head of Wuchang district in Wuhan, on Monday night.
Gao, who is also deputy secretary-general of the State Council, China's Cabinet, was furious about an incident in which some severely ill patients in Wuchang were scheduled to be transferred to a hospital on Sunday night to receive better medical treatment, but the district authorities failed to organize the transfer properly and provided insufficient transport. That resulted in the patients waiting for a very long time and some of them finally lost their temper, Xinhua News Agency reported.
"On this matter, the central government work group believes that the district government and the community should apologize to every single patient. Those who bear responsibility should be held accountable according to Party discipline," Gao said.
Chen Xiexin, vice-mayor of Wuhan, and Lin Wenshu, head of the city's Hongshan district, were also summoned and criticized on Monday night.
"We've received more than 200 complaints about Hongshan failing to admit all people who need help to medical institutions. What does this say about your efforts?" Xinhua quoted an official with the central government work group as saying.
Lin admitted that although they had made great efforts, there were still gaps and promised to rectify the problems immediately.
On Monday, President Xi Jinping called for more resolute measures to prevent the epidemic from spreading.
He said resolute efforts should be made to leave no one unattended while all-out efforts should be made to treat and save patients.
On Tuesday, Vice-Premier Sun Chunlan, who heads the special work group sent by the central government, went to temporary hospitals set up in gymnasiums and exhibition centers in Wuhan to ensure that all patients are being taken care of in the province.
Authorities must increase the capacity to receive patients. They can even set up more beds than needed but no patient should be left waiting, she said.