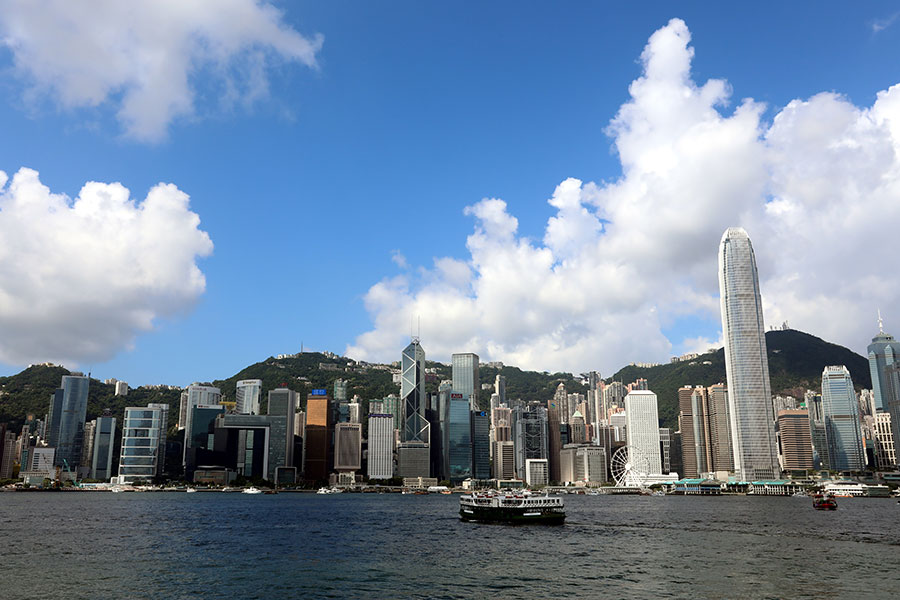 The Liaison Office of the Central People's Government in the Hong Kong Special Administrative Region pledged on Monday to extend Hong Kong's assistance to help the mainland battle the outbreak of the novel coronavirus pneumonia in a timely and efficient manner.
The office also voiced full support of the Hong Kong SAR government and the city's various sectors as they take effective measures to prevent and control the disease and treat patients.
In an online statement published on Monday, the office said that Hong Kong society has donated 1 billion yuan ($143.4 million) through various channels.
Among the cash donations, over 130 million yuan was given directly to the liaison office for transfer to the mainland. The office said it will transfer the money to the Red Cross Society of China, which will be in charge of distributing it across the mainland according to needs.
Some associations and institutions have also purchased medical supplies from overseas and have sent them to the front line of the fight against the NCP on the mainland. The supplies include masks, goggles, protective clothing, surgical clothing, medical gloves and alcohol disinfectant, which are greatly needed in affected areas on the mainland.
Hong Kong institutions that donated through the office include the Li Ka Shing Foundation (HK$100 million, or US$12.8 million), Shimao Property Holdings (HK$30 million), the Hong Kong Fukien Athletic Club, the All-China Women's Federation Hong Kong Delegates Association and other social groups, political dignitaries as well as ordinary citizens.
Macao compatriots have also channeled support to the battle. According to a statement on Friday by the Liaison Office of the Central People's Government in the Macao SAR, Macao society has donated funds and supplies worth more than 300 million patacas ($37.5 million) to help the nation curb the coronavirus spread.