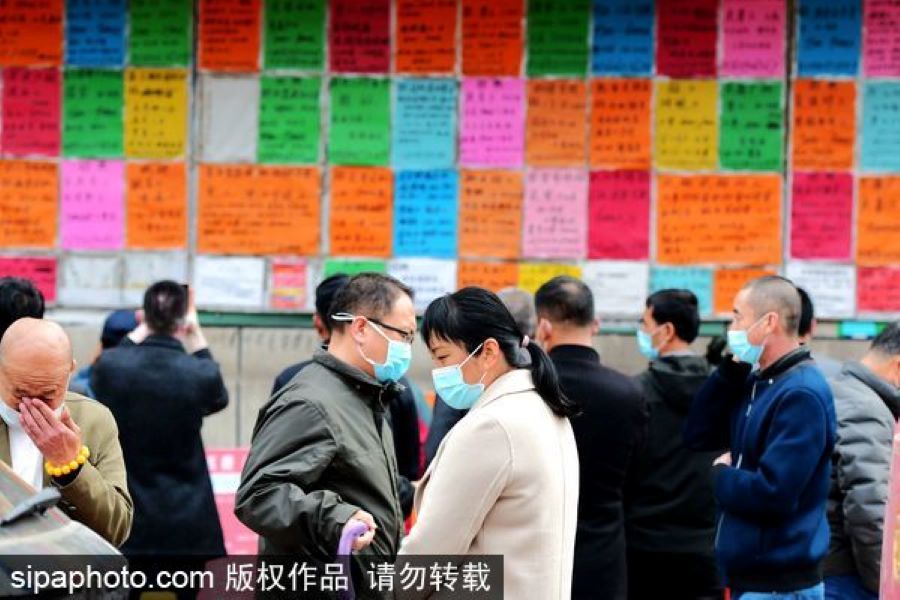 Premier Li Keqiang calls local governments to adopt all possible measures to bolster employment as he vows to strengthen the country's employment-first policy to address the pressure on employment that has risen significantly because of the COVID-19 outbreak.
Domestically, consumption, investment and exports have declined as the shock of the COVID-19 pandemic sends the world economy into severe recession. "Pressure on employment has risen significantly," Li said as he delivered the Government Work Report to the opening of the third session of the 13th National People's Congress on Friday.
On the basis of a comprehensive assessment of the current situation, he said China will set a target of creating over 9 million new urban jobs this year. Meanwhile, the country plans to keep the surveyed urban unemployment rate around 6 percent and the registered urban unemployment rate around 5.5 percent, he noted.
According to Li, around 13.52 million new urban jobs were added in the country, and the surveyed unemployment rate was below 5.3 percent in 2019.
He said the government will create synergy to stabilize employment through the coordinated use of fiscal, monetary, and investment policies while it strives to keep existing jobs secure, work actively to create new ones, and help unemployed people find work.
"All local governments need to overhaul or rescind excessive restrictions on employment, and adopt all possible measures to bolster employment," he said.
He also said the country will forcefully implement macro policies to keep businesses and employment stable.
"To ensure employment and people's wellbeing, we must instill confidence in over one hundred million market entities; and we must do our utmost to help enterprises, particularly micro, small, and medium businesses, and self-employed individuals get through this challenging time," he said.
He said the government will enhance skill training to stabilize employment as it introduces preferential policies for low-income earners.
There are several hundred million workers, including casual laborers, in flexible employment in China. This year, low-income earners will be allowed to postpone the payment of their social insurance premiums, and all employment-related government charges will be cancelled, he said.
This year and next, more than 35 million vocational skills training opportunities will be provided, and enrollment in vocational colleges will grow by 2 million. "This will help more people improve their skills and secure jobs," he said.