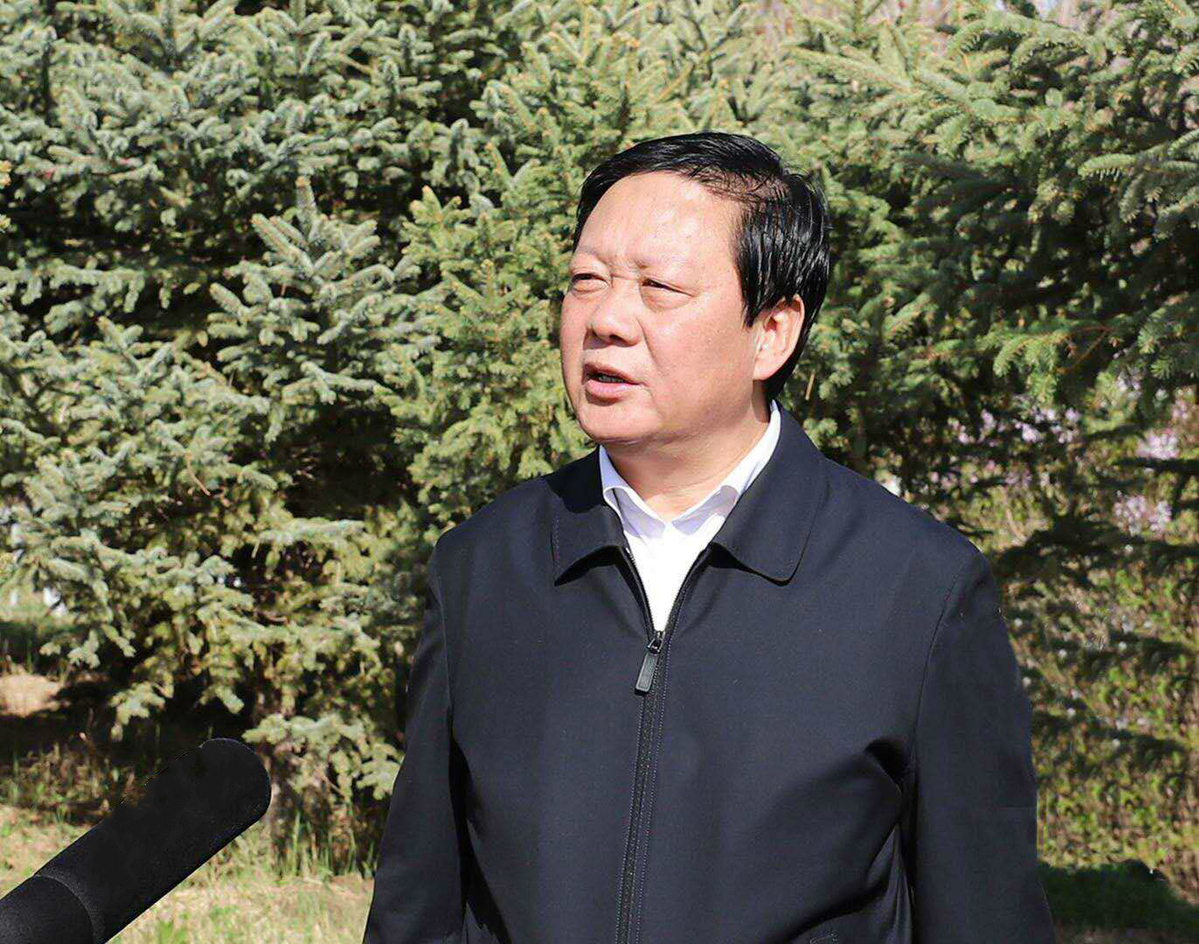 Zhangye city in Gansu province will continue to focus on high-quality development that prioritizes ecology and highlights green development and strive to build itself into an important shield for ecological security in western China, said local authority.
Yang Weijun, Party secretary of Zhangye, said the local authorities have comprehensively rectified the environmental issues in Qilian Mountains, which account for 76 percent of the total area of the Qilian Mountains national nature reserve, within its city border.
The Qilian Mountains stand on the border of Gansu and Qinghai provinces. The nature reserve was designated a national protected site in 1988, but hundreds of mines in the area and many kinds of construction projects used to take a toll on the environment.
Thanks to the restoration of ecological environment of the Qilian Mountains and increasing protection efforts on wild animals and plants, quite a few protected and vulnerable wild animals including snow leopards, goose-throated antelopes and white-lipped deer have been spotted from time to time in recent years, he said.
The city has also relocated all the farmers and herdsmen in the core area, as well as one-third of the local residents in the buffer zone, and helped with their employment in an effort to ease the pressure on environmental protection, he added.
"Sound ecological environment is the most inclusive benefits to people's well-being. We will spare no efforts to make the city a model of ecological civilization construction," he said.
Yang also noted the city has been pushing forward the green development of its agricultural sector by strengthening environmental protection, and in the meanwhile stepping up poverty alleviation.
All poor counties in Zhangye left poverty behind by the end of 2017, and the city has continued to synchronize poverty alleviation with rural vitalization by investing over 11 billion yuan ($1.55 billion) in more than 300 projects of industrial development, ecological restoration and infrastructure construction, he said.
The city has also injected more efforts on the eco-industry and tourism to boost its sustainable and environmental-friendly development, Yang said.
The city has constructed big data, intelligent manufacturing and general aviation industrial parks and introduced a number of leading companies of ecological industry, driving the city's ecological industries to account for over 26.5 percent of city's total GDP, 2.83 percent higher than the provincial level, he said.
The city has also ramped up support in the ecotourism industry to promote the local economy as the city is rich in natural scenery, history and culture and folk customs, as well as revolutionary sites and relics, he said.
The city handled 42 million tourist trips last year, and the tourism sector generated a gross revenue of 27.9 billion yuan, both of which maintained a growth of more than 30 percent compared with the previous year, he added.