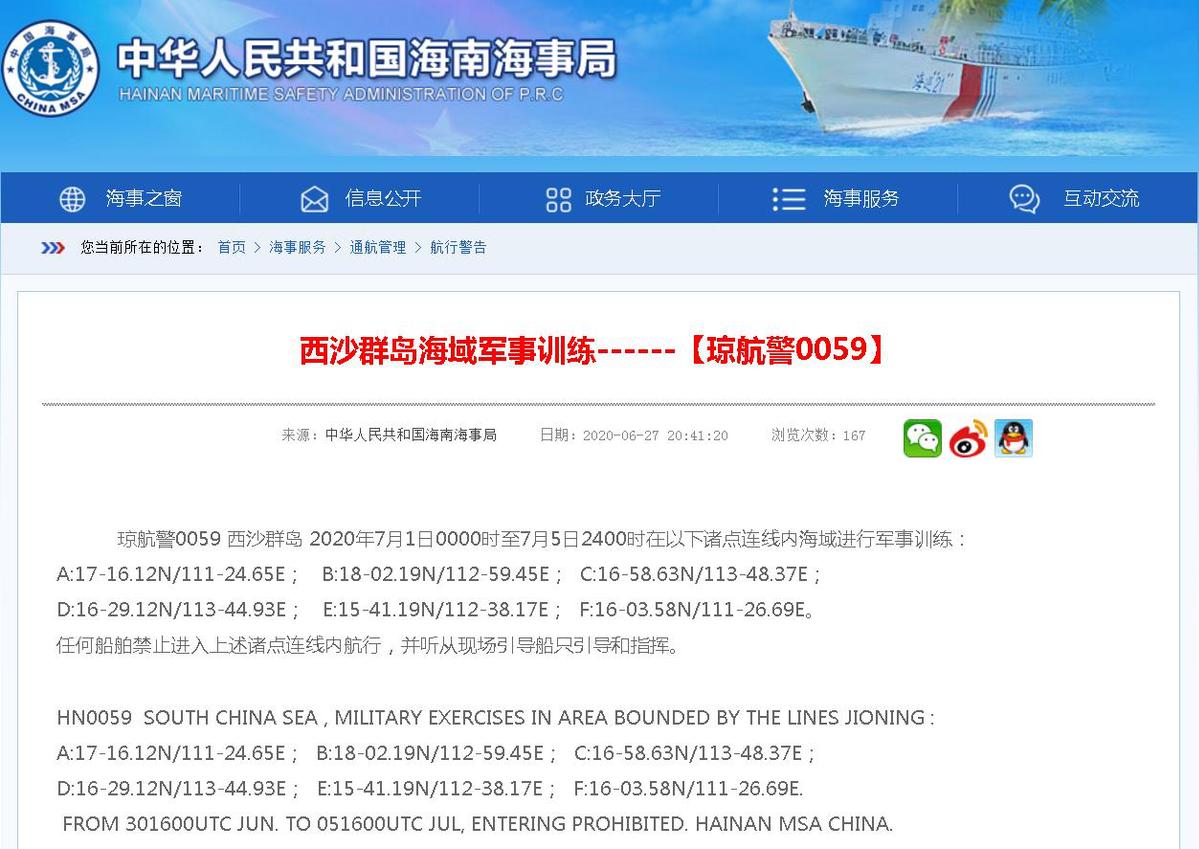 The Chinese military will conduct an exercise in the South China Sea from Wednesday to Sunday, according to navigation advice issued by the Hainan Maritime Safety Administration on Saturday.
The operation will take place in waters surrounding the Xisha Islands and unauthorized ships will not be allowed to use the designated zone, the administration said on its website without elaboration.
According to coordinates released by the administration, the area involved in the exercise will cover almost the entire Xisha Islands.
The People's Liberation Army has not published information about the coming exercise.