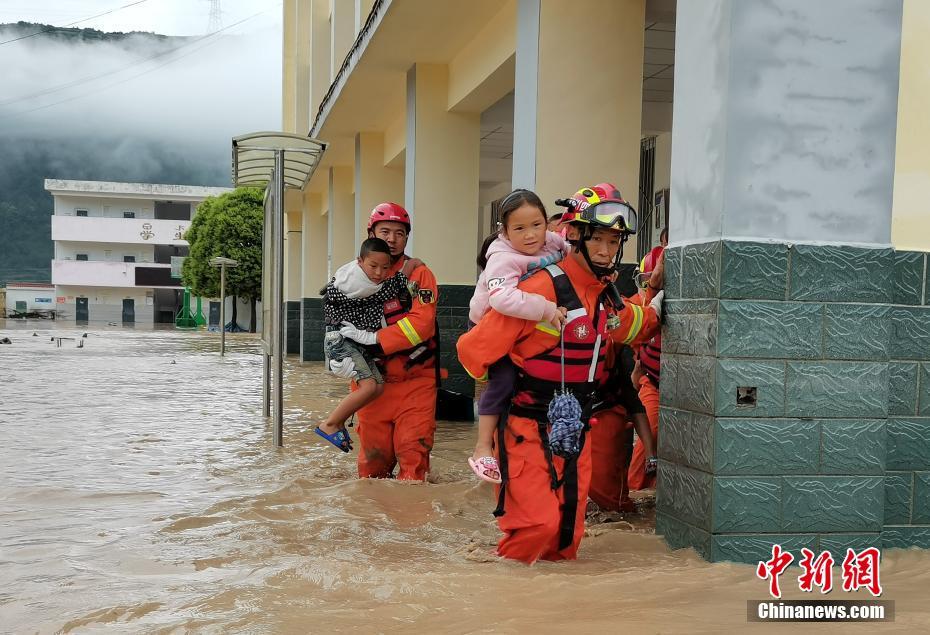 The death toll from rainstorm in Mianning county in Liangshan Yi autonomous prefecture in Sichuan province rose to 12 and 10 people were reported missing, according to the county government information office.
The rainstorm started at 6 pm on Friday and continued until 1 am on Saturday, wreaking havoc in many villages.
Dide Keyizi, a Yi resident of Damawu village in Yihai town, rode a tricycle with eight family members to flee the rain-caused flood.
Unfortunately, the tricycle was overturned by the flood. He and his mother survived and his 11-year-old daughter was rescued by a neighbor after she clung to a cherry tree in the neighbor's courtyard, according to Lu Zheng, Party chief of Yihai.
But the other five family members were swept away by the water, he said.
As of press time on Monday, rescue personnel were searching Damawu for people who might be still trapped by the flood.
A team of 20 firefighters from the Liangshan prefecture team were carrying out the search operation with a search and rescue dog and portable breaking tools, said Yu Wuqiang, an official with the Mianning branch of the team.
Caogu village in Yihai is one of the hardest hit by the rain-induced flood as many sections of the road are broken, houses have collapsed, telecommunication signals have been cut off and crops in the fields have been destroyed.
Search and rescue personnel paid a house call to each of more than 600 families in the village. More than 3,000 people from the families were living in three centralized resettlement sites.
On Sunday evening, 100 firefighters from Liangshan prefecture put up 100 tents in the sites for them.
"We are trying to get more tents and more daily necessities for them," He Jianmei, deputy Party chief of Mianning, said.