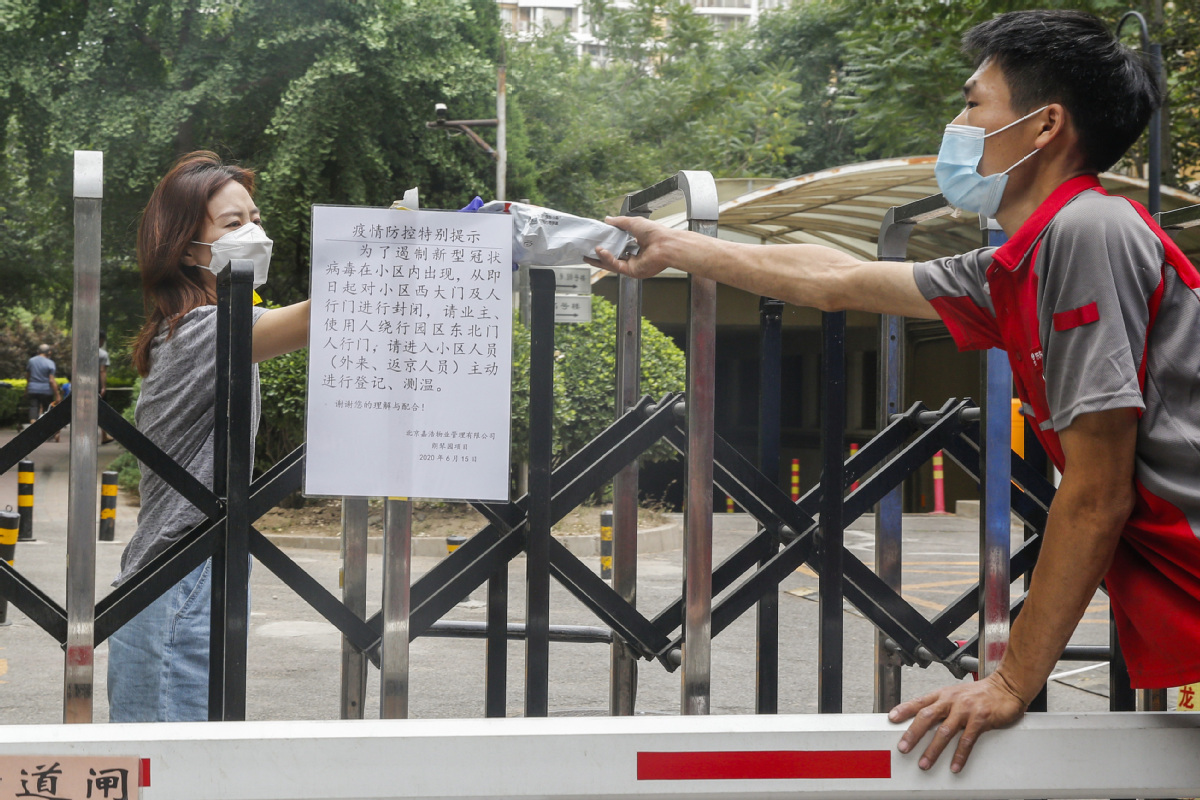 All delivery workers in Beijing, who regularly traverse the city, tested negative for the novel coronavirus, according to State Post Bureau.
Starting June 19, the Beijing municipal post regulator had been carrying out nucleic acid tests to detect traces of coronavirus on all parcel delivery workers. A total of 104,807 couriers have been tested as of June 27, with all the results coming back negative, the bureau said.
Li Jie, a deliveryman from ZTO Express, said the test is not just for their own health, but also for the safety of the residents. The outlet screened their body temperature on a daily basis and provided protective gear.
"We also have hand sanitizer, disposable gloves and masks in the vehicles to ensure the safety of ourselves and our customers," he said.
The authorities will step up the epidemic control and prevention measures for all the couriers and enhance disinfection of all warehouses and vehicles, it said.