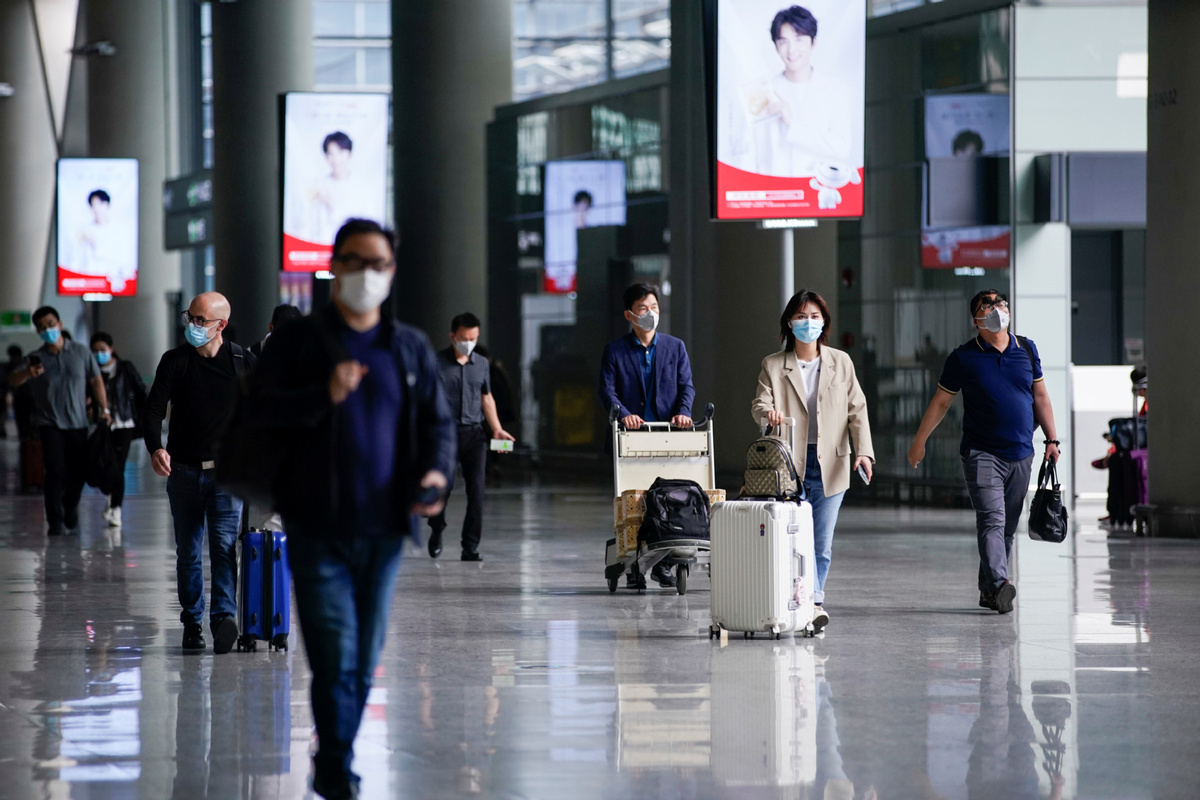 The Shanghai Health Commission reported three new imported COVID-19 cases and one local transmission case related to an imported case on Tuesday.
The imported patients include a Chinese who studied in the UK, a Chinese who worked in the United States and an Indian girl who arrived in Shanghai with her mother on June 20. The mother was confirmed as a COVID-19 patient on June 21.
The newly confirmed local case is the girl's father, an Indian who has worked in Shanghai since March. He was given approval to accompany his daughter in the quarantine site after his wife became infected. The father later showed symptoms and was confirmed to be infected.
All new patients have been transferred to the designated hospital for treatment. The 122 people who have come into close contact with the confirmed cases have also been quarantined.
Shanghai has reported 370 imported cases so far, 341 of which have been discharged from the hospitals. One suspected case is still under observation.
Of the 342 local cases, 334 have been discharged and one patient is still undergoing treatment.
Seven have died from COVID-19.
No local suspected cases or asymptomatic infection cases are undergoing medical observation, the health commission said.