Rescue dogs work tirelessly to find missing people after landslides
From:ChinaDaily | 2020-07-27 13:52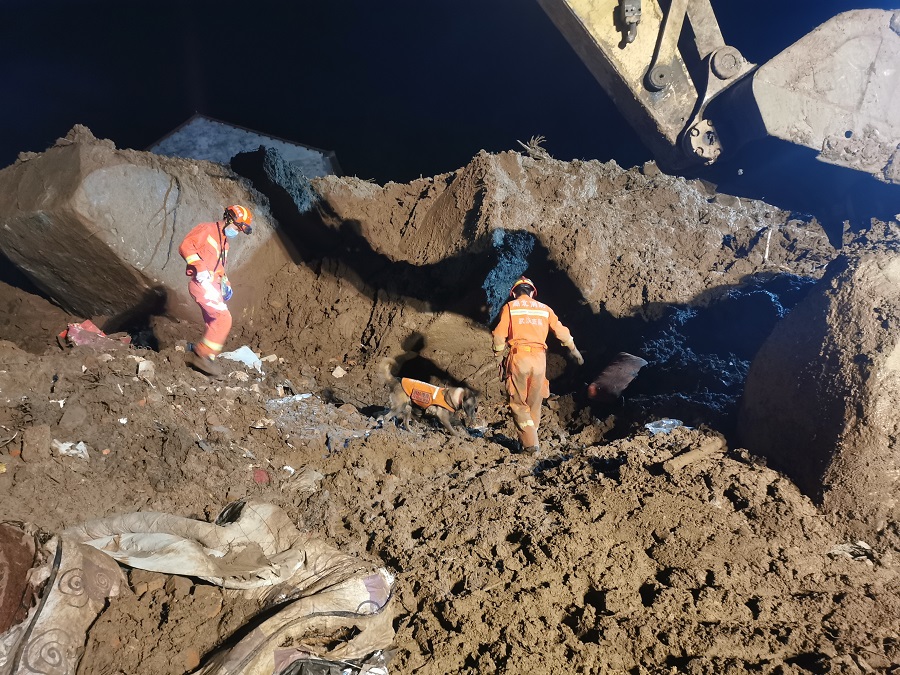 Five rescue dogs have recently become heroes among locals after helping rescuers search for nine missing people after landslides in Huangmei county in Central China's Hubei province.
After finishing the work, the rescue dogs were covered with mud and exhausted.
The pictures of the rescue dogs were liked by many local residents and netizens after they were published online by onlookers.