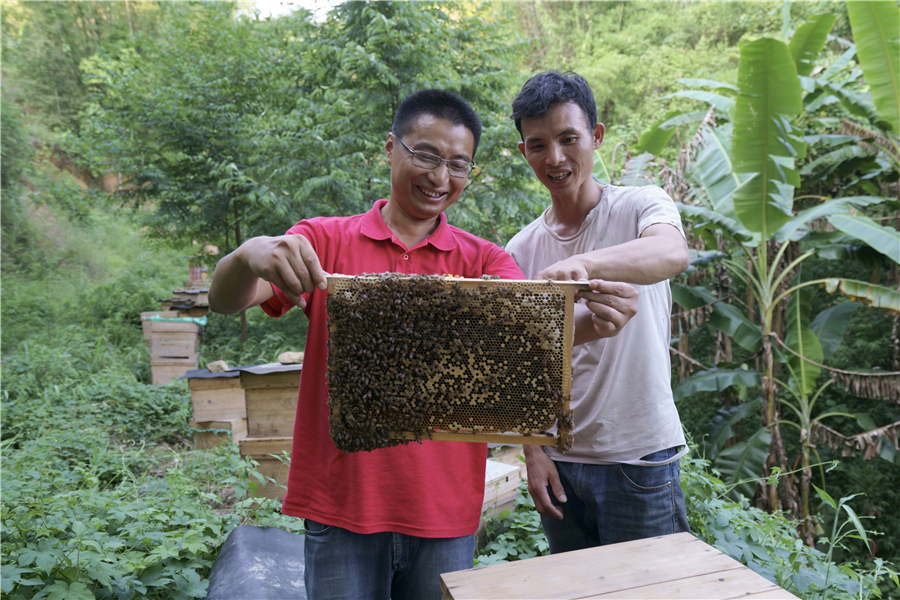 Villagers in Baini in Leye county in Baise, Guangxi Zhuang autonomous region, have carried on the goal of poverty reduction after Huang Wenxiu, the village Party chief, died in a flash flood last year.
Huang Wenxiu, a postgraduate from Beijing Normal University, started to lead poverty alleviation efforts in the village since March 2018. A total of 418 villagers of 88 households were lifted out of poverty thanks to her efforts.
She died in a flash flood at the age of 30 while driving back to her village last June.
Xi Jinping, general secretary of the Communist Party of China Central Committee, urged Party officials and youths to learn from Huang's strong sense of mission, responsibility and dedication to poverty reduction, in a written instruction honoring her last year.
Huang was also awarded the title "role model of the times" by the central government for her poverty alleviation efforts in Guangxi.
There are still 34 people of nine households in the village who are below the poverty line and they are expected to climb out of extreme poverty by the end of the year thanks to joint efforts of the government, the society and the villagers, according to the village authorities.