Hong Kong educators have joined in the clarion call for national education to be included in local schools' curriculum to nurture a greater sense of belonging and pride among young people. Eleanor Huang reports from Hong Kong.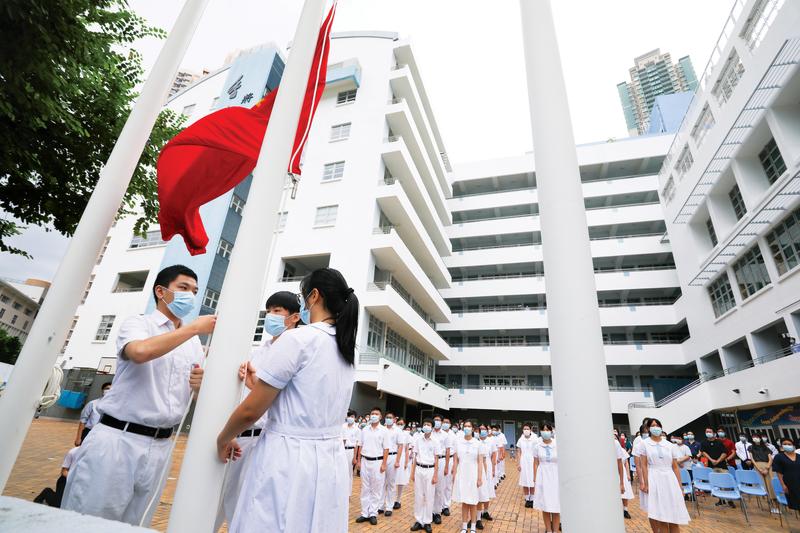 [PHOTO PROVIDED TO CHINA DAILY]
A year after Hong Kong was gripped by an unprecedented wave of social unrest often laced with clamoring for Hong Kong independence, local education experts are at pains to stress that schools ought to play a more assertive role in fostering national education.
National education is an organic part of education worldwide, they say, and it is perfectly normal for it to be part of schools' curriculum to nurture a sense of belonging among young people as they embark on a journey of self-discovery and self-realization.
An attempt by the Hong Kong government to introduce moral and national education in primary and secondary schools in 2012 was thwarted by protests that branded the proposed curriculum as "brainwashing".
Joining in the clarion call, George Ngai Siu-keung — a senior lecturer at the Department of Education Policy and Leadership at the Education University of Hong Kong — described national education as simply a "natural" socialization process, whereby an individual develops a personal identity and learns the norms — values, behavior and skills — in society.
Such a process prevails around the world, he said. "If you were born in the United States, your family and teachers teach you American English, and if you were born in Haiti, they teach you French. It's perfectly normal."
National education is as natural as learning about one's family history, Ngai said. "First, I learned my dad's last name as Ngai, then my mom's surname as Lam. Then, I know I'm from Hong Kong and my motherland is China. We all have to know our roots to know ourselves — they're all part of who we are."
Without it, young people would lose their sense of oneself in this vast world and, more importantly, those impressionable youths could easily be negatively influenced after being bombarded with biased news about the Chinese mainland from an early age.