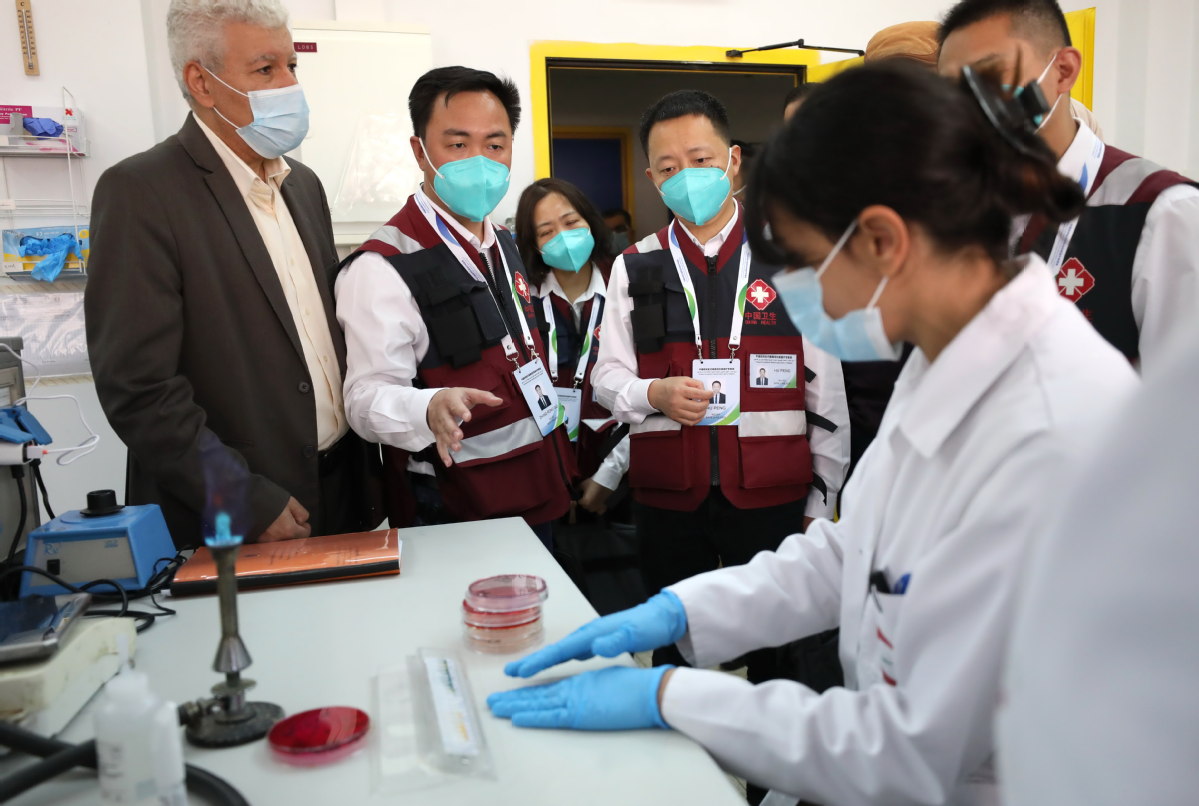 International cooperation leading to nations' recovery, premier says
Cooperation in the fight against the COVID-19 pandemic is a shining example of solidarity and mutual support among countries in East Asia, Premier Li Keqiang said on Saturday.
Li made the remark in a speech at the 23rd leaders' meeting of the Association of Southeast Asian Nations plus China, Japan and the Republic of Korea (10+3), which was held via video link.
He noted that the countries have achieved initial results in controlling the pandemic, with the resumption of work and production, as well as the orderly recovery of the industrial chain and the supply chain.
The premier quoted international agencies' prediction that East Asia may become the only region in the world to achieve economic growth this year.
The resilience of East Asian countries has enhanced their confidence and ability to overcome challenges, he said, adding that he hopes that through continued solidarity and cooperation, regional countries will overcome the impact of the pandemic to safeguard regional peace and stability as well as foster prosperity.
Li proposed that countries in East Asia should increase anti-epidemic cooperation and promote public health capacity building. He said that China stands ready to engage in international cooperation on vaccines with all parties and to promote the construction of a 10+3 emergency reserve center for medical materials.
Under the premise of effective pandemic prevention, he called for gradually building a regional network of fast lanes and green lanes to facilitate movement of personnel and goods, and pushing forward to build an open, smooth, safe and stable regional production system.
Li proposed that regional countries should seize the opportunity brought by the digital economy to make East Asia a leader in innovation, adhere to the principle of marketization, and create a fair, just and predictable environment for business cooperation.
In order to achieve sustainable development in East Asia, Li said, the parties concerned should increase their cooperation on climate change and the environment, as well as disaster prevention, under the "China-Japan-ROK plus X" model.
Also on Saturday, Li attended by video link the 15th East Asia Summit and hoped the countries involved would respect regional countries' efforts to safeguard the peace and stability of the South China Sea and jointly transform it into a sea of peace, friendship and cooperation.
China will firmly uphold and promote the international rule of law and, as always, work with ASEAN countries to implement the Declaration of the Code of Conduct in the South China Sea and stay firmly committed to concluding the COC at an early date.
He also called for the countries involved to strengthen cooperation on anti-pandemic efforts, economic recovery and sustainable development.
Leaders and officials attending the summit called for the countries to uphold multilateralism, support ASEAN centrality and step up communication and coordination to reduce the impact of COVID-19 on economy.
Xinhua contributed to this story.