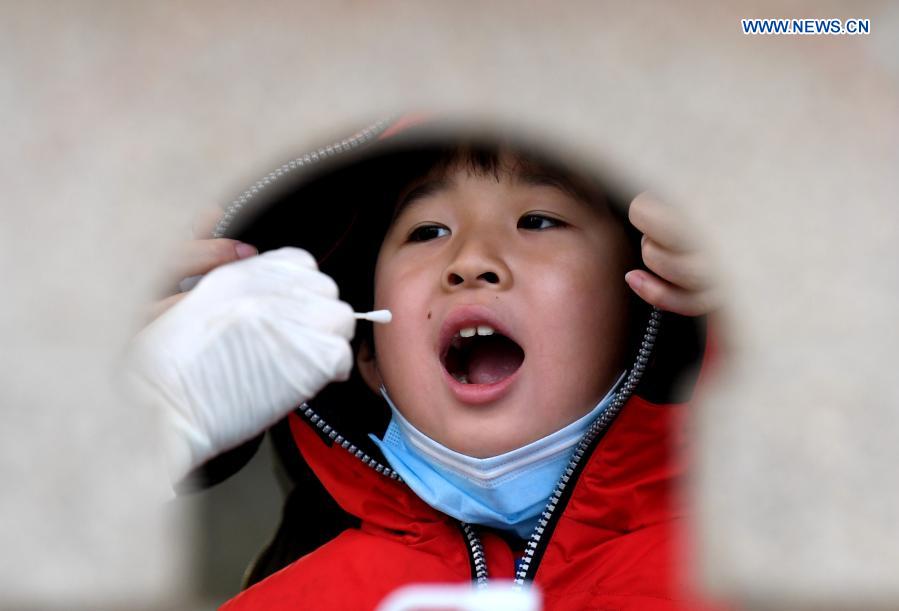 The recent cluster infections of COVID-19 in China, including those in Beijing and North China's Hebei and Northeast China's Heilongjiang provinces, were caused by imported novel coronavirus, the National Health Commission said on Saturday.
In a released posted on the commission's website, the recent outbreak of epidemics that have occurred since December were caused by travelers infected with the virus entering China or imported contaminated cold-chain goods, Ma Xiaowei, minister in charge of National Health Commission, said at a televised conference on COVID-19 control and prevention on Thursday.
Ma said the recent outbreaks have exposed problems existing in epidemic control and that deserve great attention, including lax efforts on epidemic control and prevention among the public and officials and lack of emergency response caused by inadequate preparations.
The outbreaks, in which a number of confirmed cases live in rural areas, also exposed insufficient epidemic prevention and control in rural areas due to causes such as inferior healthcare resources, he said.
China faces severe challenges and tests in COVID-19 prevention and control, and intensified efforts must be taken, Ma said. Emergency commanding systems must be activated in a timely manner in case they are needed across the country, and adequate emergency response preparations should be made, he said, adding more precise risk-control measures should be taken to avoid indiscriminate handling of epidemics.
Intensified efforts should also be taken to improve epidemic control and prevention in rural areas with the arrival of the Spring Festival holiday, including requiring key groups of migrant workers to receive nucleic acid tests within seven days of returning, he said.