Screenings show most new infections in N China's Hebei come from quarantine centers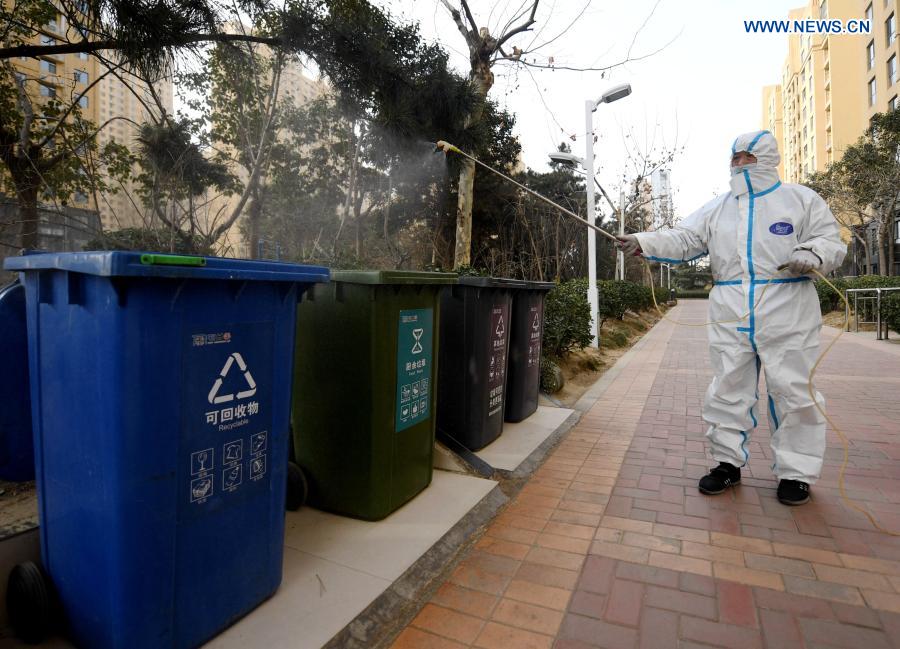 Screening efforts to discover residents infected with the novel coronavirus in North China's Hebei province have played an active role in curbing the epidemic, as most new detected positive results were from centralized quarantine centers, a top official said on Saturday afternoon during a news conference.
"Judging from the places found with the new positive results, the spread of the virus hasn't been expanded, " Xu Jianpei, vice-governor of Hebei, said at the conference, adding infections in Xingtai had been controlled in a certain area.
To screen out any possible patients and virus carriers, both Shijiazhuang and Xingtai, two major virus-hit cities in Hebei, had carried out two rounds of nucleic acid testing citywide.
The second round of mass testing in Xingtai found 18 positive results, all from Nangong, and all
were in centralized quarantine facilities, Xu said. The cases reported as of Saturday in Xingtai were all from the county-level city Nangong, he added.
The second round of tests in Shijiazhuang detected 247 positive results, which were spotted in eight counties and districts, according to information shared at the conference. The overall numbers had fallen compared with the first round of tests earlier, which were 354 and 13, respectively.
Among the positive results in Shijiazhuang, 180 were from centralized quarantine centers, and 67 were detected outside the centers.
Zengcun town in Gaocheng district is still the worst-hit area in Shijiazhuang, where most of the new positive results were found.
By 10 am on Saturday, Hebei province reported 32 locally transmitted COVID-19 cases and nine asymptomatic carriers.
That has driven the province's confirmed caseload to 688 as of 10 am Saturday, with 646 in Shijiazhuang, 41 in Xingtai and one in Langfang, official figures showed.
All 32 new cases detected on Saturday are from Shijiazhuang, the province's capital city, with 29 in Gaocheng district, two in neighboring Xinle city and 1 one Yuhua district.
All the new asymptomatic results are in the city's Gaocheng district, where the epidemic in the province was first detected.
So far, 12 of the patients had been discharged after recovery, all in Shijiazhuang.
The policy for residents staying at home for self-quarantine in Shijiazhuang and Nangong will continue to Tuesday, while in Gu'an, Langfang, the policy will run till Jan 25, according to the conference.
Except for Nangong, other places in Xingtai will resume normal life and work starting on Saturday, while other places in Langfang will restart on Monday.
Origin tracking investigations for this round of the epidemic are still underway, with one thing clear, that the virus was imported from overseas, according to information released at the conference.