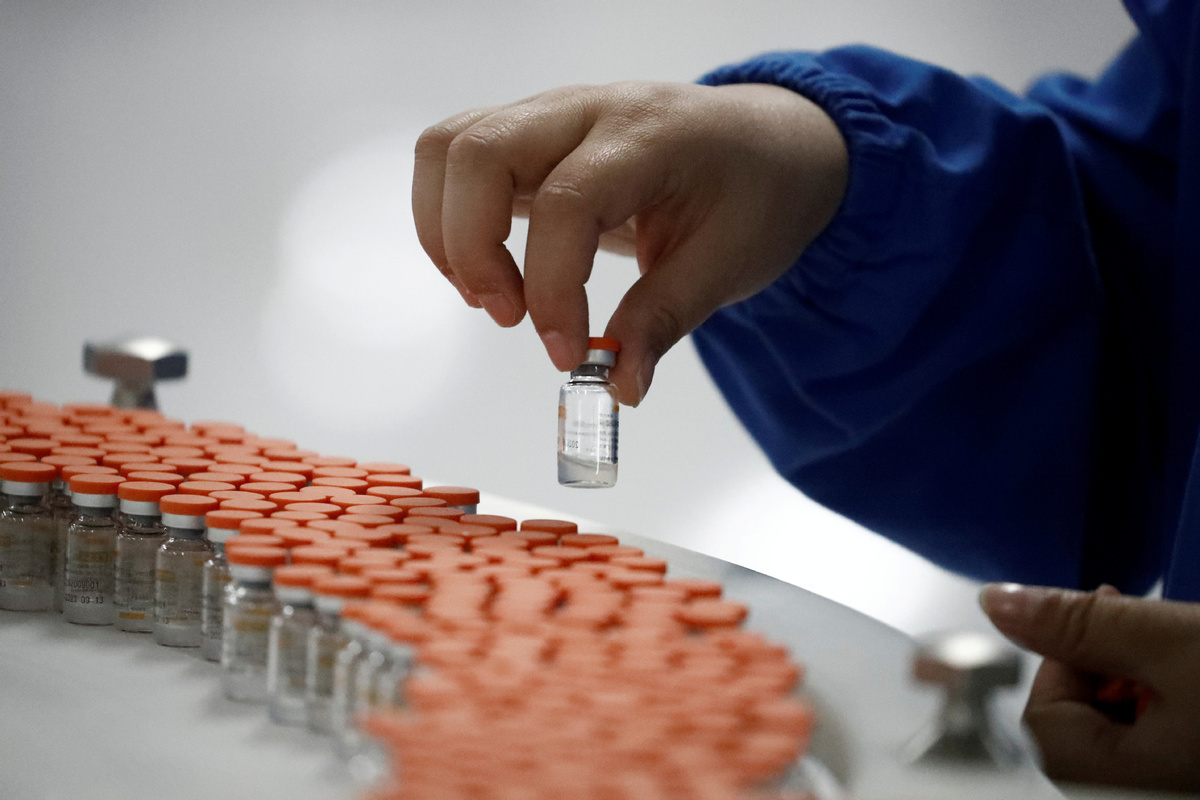 President Xi Jinping pledged on Monday China's support for Egypt and Kyrgyzstan in their fight against the COVID-19 pandemic, saying that the country stands ready to deepen vaccine cooperation with both nations.
Xi made the remarks in phone conversations with his Egyptian counterpart Abdel-Fattah al-Sisi and his Kyrgyz counterpart Sadyr Japarov.
In his talk with Sisi, Xi said China has always placed Egypt in an important position on its diplomatic agenda, and the country remains a trustworthy friend and partner of Egypt.
China stands ready to consolidate political mutual trust with Egypt, and offer steadfast support and step up coordination on regional and international affairs and jointly uphold multilateralism and international fairness and justice, he said.
He expressed China's willingness to support international solidarity against the pandemic and promote the fostering of a global community of health for all.
While speaking with Japarov, Xi stressed the need for both nations to promote the stable growth of bilateral pragmatic cooperation and the high-quality building of the Belt and Road, saying that the two sides should deepen cooperation in trade, connectivity and agriculture.
Sisi and Japarov both expressed firm support for China's principled position on issues concerning Hong Kong, Xinjiang and Taiwan.
Sisi said Egypt firmly supports China's endeavors to safeguard its national sovereignty, security and unity.
Japarov said Kyrgyzstan welcomes more Chinese investment, and the country is willing to make concerted efforts with China to promote cooperation in major programs and the high-quality building of the Belt and Road.