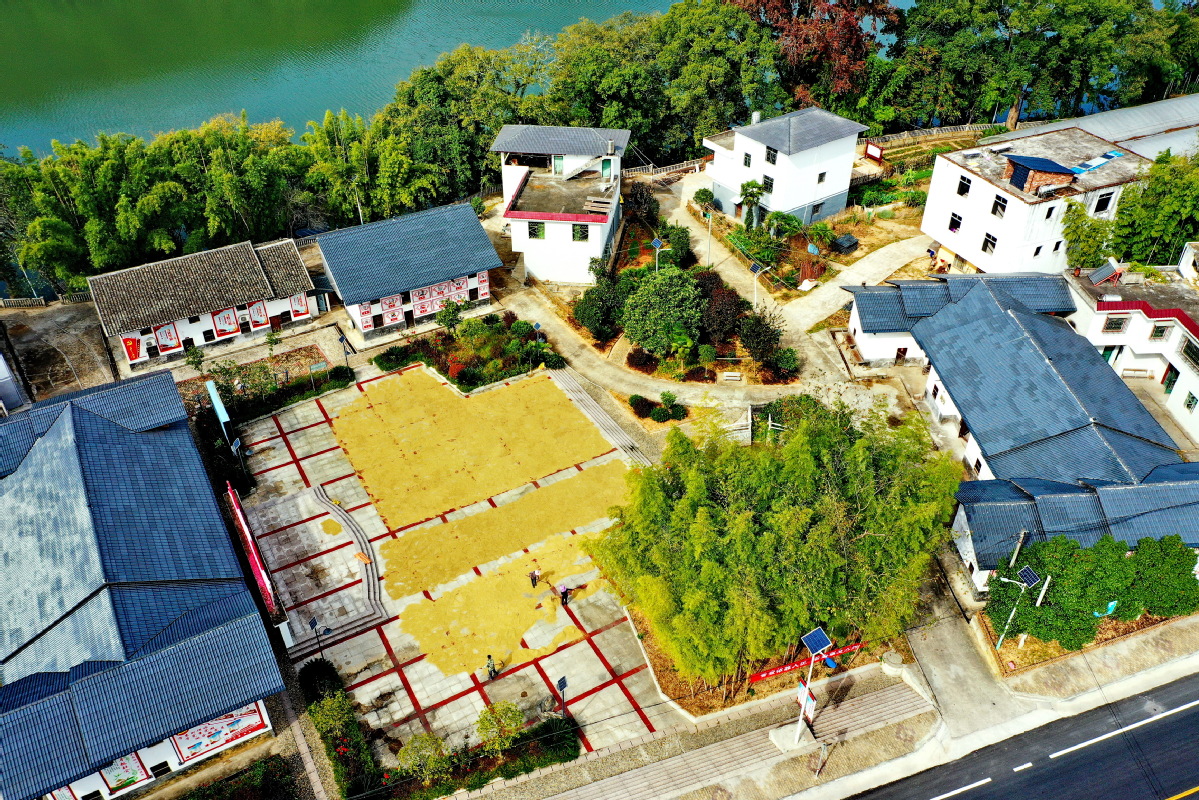 New policy outlines crucial transition to prioritizing countryside vitalization
As China has removed the last remaining counties from the poverty list, the nation will shift the focus from poverty eradication to rural vitalization to improve living conditions in rural areas.
Tang Renjian, minister of agriculture and rural affairs, stressed on Monday the consolidation of poverty alleviation results when introducing the No 1 central document for 2021, which was released on Sunday and prioritizes rural vitalization.
"The document highlighted the significance of a smooth transition from poverty eradication to rural vitalization. It ensures that no large scale poverty will ever happen again," Tang said.
Poverty eradication is not the final goal but a starting point for new life and new endeavors.
Although the population has shaken off poverty and their needs are being met, they are still vulnerable in terms of having their self-development fulfilled as long as industrial support is not sufficiently strong, he added.
So the ministry's priority during the 14th Five-Year Plan (2021-25) will be stabilizing and developing poverty alleviation outcomes and smoothly pivoting to rural vitalization.
China will set a five-year transition period for counties that have already shaken off poverty. Current poverty alleviation measures will remain during the period to realize the gradual transition, according to the document.
Early detection and intervention should be conducted to prevent people in rural areas from returning to poverty.
"Developing and upgrading local industry with an influx of technology, facilities and financing is expected to be the dominant solution to help people live a wealthier life," Tang said.
He added that China will promote the employment of the 9.6 million people who were relocated to get rid of poverty and increase their income by providing nearby jobs.
Implementation of infrastructure projects, along with other supportive measures such as pairing of and cooperation between eastern and western regions, will be used in areas that have shaken off poverty, the document said.
The country will also start implementing new plans for the modernization of agriculture and the countryside.
"To promote agricultural modernization, China will strive to address issues regarding seeds and arable land and the development of modern agricultural technology as well as farming equipment," Tang said.
Modernization
The country will also launch a series of key projects and activities to improve rural residents' living environment and boost rural consumption as ways to achieve rural modernization.
Wu Hongyao, a senior official with the ministry, said implementing the rural construction plan is an important way to realize the goal.
"The rural construction plan should include both hardware and software development. The hardware refers to better rural public infrastructure and software means access to public services. Meanwhile, we need to promote integrated urban-rural development within counties," Wu said.
With the garbage problem in rural areas having been basically solved in recent years, more efforts should be made to deal with troubles with toilets and sewage treatment in the countryside, he added.
"Rural construction is not for you and me, but for farmers. Their needs and feelings and the real situation of rural areas must be taken into consideration," Tang said.