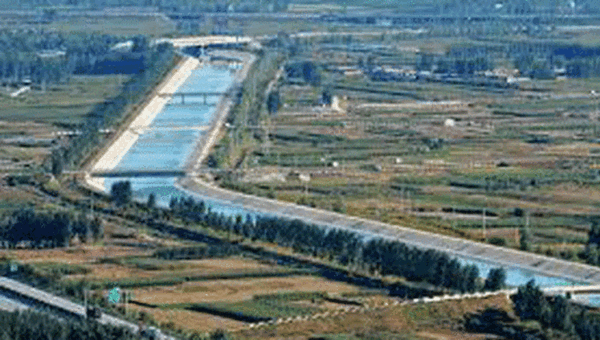 A Green belt along the canals and pipelines of China's south-to-north water diversion project is helping ensure water quality.

The middle route of the project has carried 9.5 billion cubic meters of water each year from the Danjiangkou reservoir in central China's Hubei Province to Henan and Hebei provinces, and the cities of Beijing and Tianjin, since 2014.
The Office of the South-to-North Water Diversion Project Construction Committee said yesterday that to ensure water safety it had created shelter forests stretching for 197 kilometers along the canals and pipelines, covering 636 hectares.
The 1,432-kilometer diversion route is mainly made of open-air canals. The green corridors were begun in 2014 to help protect water quality.
In addition to central government efforts, water beneficiaries, including Henan and Beijing, are also taking green corridors seriously.
Henan has created shelter forests beside the canals that stretch over 580 kilometers while Beijing is still extending a 134-kilometer green belt along the water diversion line that threads through its Haidian, Shunyi, Huairou and Miyun districts. A green belt along a 60-kilometer stretch of canal in the south of the city will be finished in 2018.