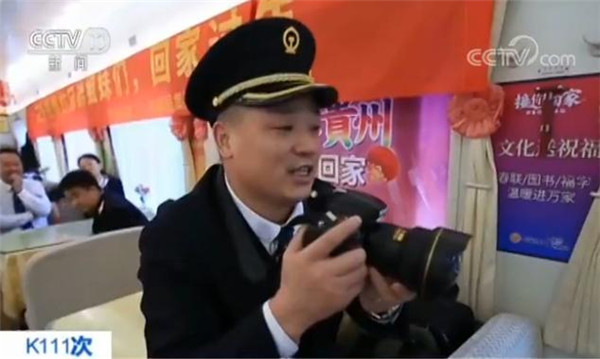 Wang Yingjian takes photos for passengers on Train K111. [Photo/CCTV.com]
The largest human migration is now taking place all over China. Millions of people are taking the train to return home for a family reunion. On K111, a train from Shanghai to Guiyang, many travelers received a special Spring Festival gift from the train conductor.
The train conductor is named Wang Yingjian. Every two hours, he goes through the 18 carriages, and each time he sees a migrant worker family on board, he will stop and offer to take a photo for them.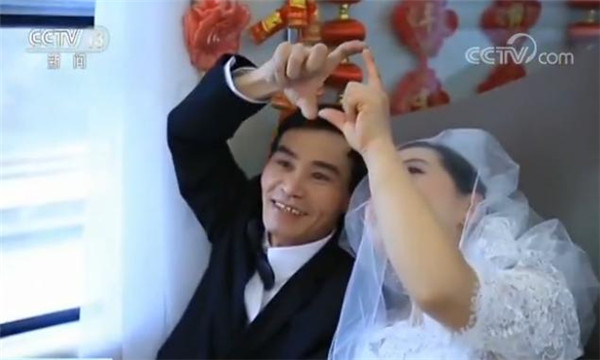 A couple has their wedding photo taken by Wang Yingjian. [Photo/CCTV.com]
The wedding photo above was taken by Wang on the train. The beautifully dressed couple are both Guizhou natives working in Shanghai. Wang helped to record the sweet moment with his camera.
Like the couple, most passengers on the train were migrant workers from southwest China's Guizhou Province.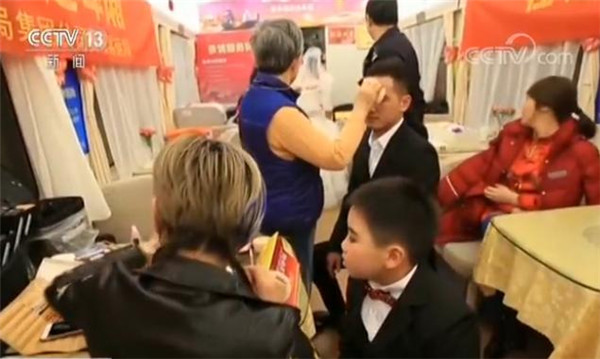 A family dresses themselves up for a family photo. [Photo/CCTV.com]
According to Wang, the idea of taking photos for families and couples on the train was inspired a passenger who regretted not having taken a wedding photo with his wife who had already passed away."So I want to make full use of people's travel time on board to take photos for the couples and families," said the train conductor, who has been working on the railway for about two decades.
Wang got the support of his colleagues. The trade union even sponsored costumes and photography equipment. With the train carriage as the background, passengers had a memorable time on K111, thanks to Wang.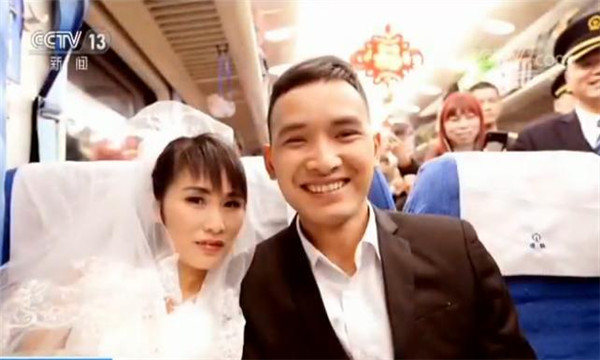 A wedding photo on the train [Photo/CCTV.com]
Holding the printed photos, people said they saw a different look of themselves and their family."It was my first time to wear makeup. I look much younger in the photo," said one passenger.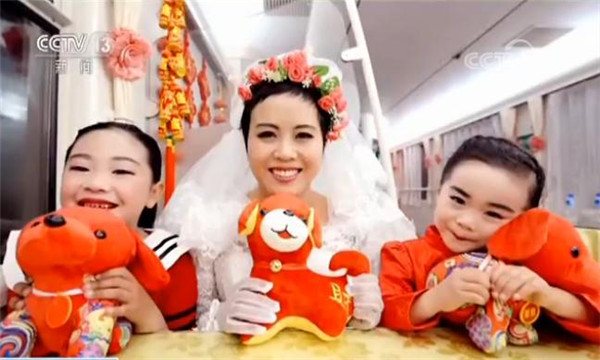 A mother with her daughters [Photo/CCTV.com]