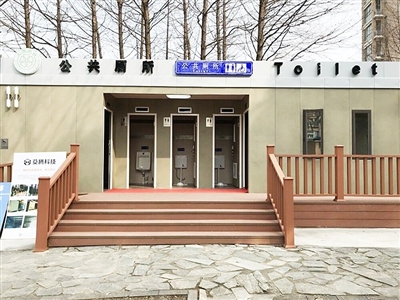 (A public toilet in Fengxian, Shanghai)
A better female to male toilet ratio should be set for Chinese public toilets, said Zhu Lieyu, an NPC (National People's Congress) deputy from China's southern province of Guangdong while attending the ongoing two sessions in Beijing this month.
Zhu submitted a proposal to amend the current plans and regulations regarding the allocation of men and women toilets. The proposal points out that due to physiological differences and other reasons, women's toilet time is significantly longer than men. After a large amount of data analysis and relevant calculations, it is concluded that when planning public toilets, the most appropriate female to male toilet ratio is 3:1, instead of the current 3:2.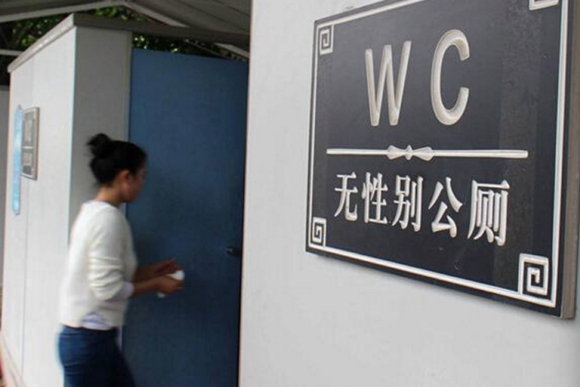 Many cities in China have adopted the idea of unisex public toilets.
According to the NPC deputy, although China's toilet revolution has achieved remarkable results over the recent years, in the context of rapid urbanization, some issues concerning public toilets are still prominent. Many public toilets still use old facilities, and the management methods are out-of-date, failing to keep pace with social development.
Relevant authorities have made a lot of attempts and efforts, hoping to solve the problem, for instance, the construction of "unisex public toilets." However, it is proved that unisex toilets should not be the first choice of solution due to their disadvantages.
At first glance, toilet revolution is a trivial matter. However, as Zhu said, it is essentially an act of seeking health benefits for females.